CVSL Announces 2nd Quarter Report With 10% Increase In Revenue
September 27, 2015
By Tina Williams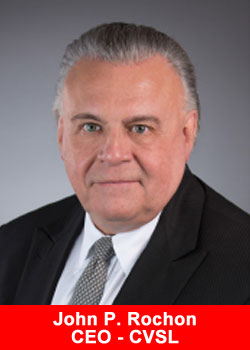 CVSL, Inc. reports preliminary financial results for the quarter ended June 30, 2015.
We analyze the earnings along side the following peers of CVSL Inc. – PCM, Inc., QuinStreet, Inc. and Mannatech, Incorporated (PCMI-US, QNST-US and MTEX-US) that have also reported for this period.
Highlights
Summary numbers: Revenues of USD 32.74 million, Net Earnings of USD -1.69 million, and Earnings per Share (EPS) of USD -0.05.
Gross margins narrowed from 66.31% to 64.47% compared to the same quarter last year, operating (EBITDA) margins now -5.05% from -15.93%.
Year-on-year change in operating cash flow of -16.46% is about the same as the change in earnings, likely no significant movement in accruals or reserves.
Earnings growth from operating margin improvements as well as one-time items.
CVSL-US's change in revenue this quarter compared to the same quarter last year of 69.08% is almost the same as its change in earnings, and is about average among the announced results thus far in its peer group, suggesting that CVSL-US is holding onto its market share. Also, for comparison purposes, revenues changed by 91.96% and earnings by 65.21% compared to the immediate last quarter.
Margins
The company's earnings growth has also been influenced by the following factors: (1) Improvements in operating (EBIT) margins from -19.35% to -7.12% and (2) one-time items. The company's pretax margins are now -9.86% compared to -22.61% for the same period last year.
Company Profile
CVSL, Inc. operates as a multi-brand direct selling and micro-enterprise company, which employs operational, marketing, social networking and e-commerce strategies. The company was founded on April 12, 2007 and is headquartered in Plano, TX.
CapitalCube does not own any shares in the stocks mentioned and focuses solely on providing unique fundamental research and analysis on approximately 50,000 stocks and ETFs globally. Try any of our analysis, screener or portfolio premium services free for 7 days. To get a quick preview of our services, check out our free quick summary analysis of CVSL-US.