Interview With 28 Year Industry Veteran, Robert Hollis
September 26, 2015
By Tina Williams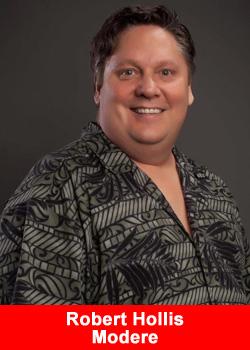 Many network marketers can speak about the battles the industry has fought first hand like Amway and Equinox, but very few can speak from first-hand experience like Robert Hollis.
After 28 years in the industry, Hollis has some stories to share. But when you ask him about it, he always shares his experience with what he's learned from the trials and tribulations and it usually comes in the form of joy and laughter.
One of the first subjects he speaks on is personal development. This is a common thread among network marketing industry veterans and Hollis is one of the masters.
As someone who's authored a personal development book, developed his own training company, and has spoken and trained at countless events, it was surprising to hear that he continues to be the student himself with just as much vigor, spending an upwards of 6-figures a year on mentorship.
What was more surprising about the personal development training he's plugged into is how much he has invested in learning internet marketing. While many veterans are slow and resistant to change, still focused primarily on belly to belly, Hollis has taken then internet by the horns and has made it his own. Instead of doing 3-way calls, he's on a Google hangout – and when you search him on YouTube, you'll find hundreds of them.
He's on Periscope and spent an entire week receiving one-on-one internet marketing training from Ray Higdon. It's also something he's passed onto his kids. Network marketing has become a family affair for Hollis as his kids are actively working the industry with him.
Hollis isn't afraid to share that he's been in 16 companies in the 28 years he's been in the industry.
He compares companies to sports; the Chicago Bulls had their reign and even coaches today still try to get their team back to that, they still don't understand the magic formula (if there is one) on what it takes to get to the top and stay there.
Companies will rise and fall, some faster than others, and Hollis has had his share of experiencing the pain. In fact, when asked what his biggest challenge in his career was he'll share it was when he built a team of over 700,000 people and watch it get destroyed after only 5-7 years.
It's something that would devastate most people but Hollis takes it with a grain of salt. He focuses on what he loves about the industry, remembers all the good times, and remembers that this is a vehicle for people who normally wouldn't have one and it's easy for him to move forward again.
He says, Know in your heart if other people have done this, then so can you.
He's more optimistic about the industry now than ever. The top leaders are more professional and he said they're getting creative instead of competitive.
He believes the Vemma court battle will only help the industry more, causing a shift in companies where the focus is on the product, something he's already doing. His focus is building a loyal satisfied customer base through 100% internet marketing and says, The best reps are satisfied customers.
When asked why people fail, his answer is simple, Why they haven't achieved success is they don't 100% have a belief in themselves. If they don't believe in themselves, they need to focus on themself first.

When he sits down (or across a computer screen) with a new person, he has them design their perfect day. This becomes the launching block to their career and it must work, because he's personally helped 45 people make over a million dollars a year.
I ask if he has anything he wants to leave our readers with and he says, Don't be afraid to ask people to document their success. People are bombarded with information but lacking wisdom. It's something he has spoken on several times during our conversation.
There are plenty of people trying to deceive network marketers with promises they can't keep and a leadership role they can't fill. Robert Hollis provides the documentation himself and a track record that says he's a success story for a reason. While many top income earners are earning their money by chance, he's earning his on purpose.
Proving time and time again that the right leader is not just a title, but someone who walks the walk and talks the talk. He's sponsored 23 people in the last 2 weeks and is excited about building his team in Modere, a company that embraces social marketing.
It's clear Hollis has a joy for network marketing that only grows with time and a passion for helping others achieve the same success he has.
To get in touch with Robert Hollis:
Periscope @roberthollis