Morinda Truage Operation System Boosting Sales
September 2, 2015
By Team Business For Home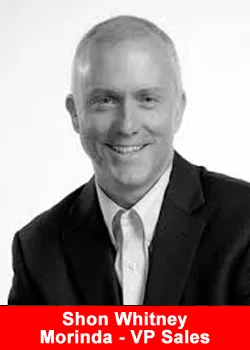 With the recent introduction of their TruAge Operating System, Morinda's Independent Product Consultants-or IPCs-are finding that it's never been easier to turn a little preparation into a lot of success.
The simple and effective TruAge Operating System was built around the scientifically groundbreaking TruAge Scanner and has quickly become the premier business building tool in the industry.
The concept of the TruAge Core Operating System was introduced at Morinda's North American Business Summit, held in Snowbird, Utah, in July of this year. Strategically, the system was developed to find new people, make more sales and more effectively manage leads.
Just like the operating system on a computer brings the computer to life, the TruAge Operating System brings your [Morinda] business to life, said Jeff Johnson, Managing Director of Marketing.
The Operating System involves a revolutionary lead and contact management tool. The tool gives users the ability to add their leads into automated marketing tactics and provides insight into the actions of each lead. Users are alerted when leads make a purchase, click a link or even read an email!
There are other contact managers out there and they are really expansive and are not customized to Morinda, said IPC Trish Bain. Now there is something that we can use as IPCs that will not cost a lot and is designed to help us succeed.
After just one month of access to the Operating System and lead management tool, IPCs are over the moon about the boost they've seen in their business.
We already have seen great results from [the TruAge Operating System]! raved IPC John Purcell. We are really excited about where this is going to take us.
Enjoying what Morinda is coining as their Second Era of Growth, IPCs continue to utilize the corporate-provided tools intended to help them catapult their personal businesses into the next level.
The contact manger now offers IPCs with the opportunity to control their business, their contacts and watch it grow, said IPC Kitty Hilton. My prediction is that with the help of the contact manager [my business] will increase by 40 percent.
Shon Whitney, Morinda's VP of Marketing, is pleased with the feedback the Operating System has had. However, he is not terribly surprised.
Our Operating System is revolutionary in the industry, Whitney said. We are breaking ground here, and our IPCs are already seeing the benefits.
To learn more about the TruAge Core Operating System, click here.
About Morinda
Founded in 1996, Morinda is a global, research-driven company with a mission to use the power of nature to help people live healthier, longer lives. Cutting-edge technology and extensive research have allowed Morinda to develop an innovative TruAge product line, as well as other natural wellness products that reflect its passion to help people live younger, longer.
Morinda is headquartered in Provo, Utah, and has a presence in more than 70 countries worldwide. Learn more at www.morinda.com.