Seacret Direct Expands To Germany
September 14, 2015
By Tina Williams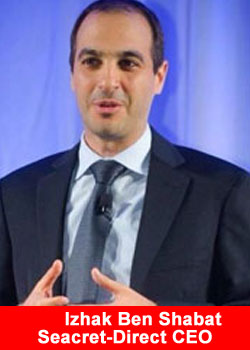 As Seacret gets ready for the international event in Phoenix, Arizona with keynote speaker John C. Maxwell, they are also doing double duty as they prepare to expand to Germany. Annoucements were recently made on their fan page as Seacret continues their international expansion efforts.
Betty Perez, VP of Sales and Training and Co-Founder says, Just got off the phone with Mr. John C Maxwell. We were discussing His piece at IGNITE– and trust, his message is going to be POWERFUL.

He said he is honored and delighted to be with the SEACRET community this September. If you don't know him I recommend you pick up one of his books now! For those of you who have read his books, then you know how life-changing his message will be at #IGNITE. I'm excited to see you all in Phoenix on 9.18!
Mission Statement
We at SEACRET™ personally hold ourselves accountable to a culture of:
Building superior and loyal relationships with a commitment to our partners, leaders, sales force, and clients, and a spirit of entrepreneurship.

Empowering our people with tangible skills to create sustainable success for their families and future.

Maintaining a winning attitude, continuously evolving, and constantly pursuing both personal and professional excellence.

Recognizing and celebrating the achievements of others.

Never giving up on our dreams, with the ultimate goal of creating a successful business community that celebrates life with happiness, kindness, gratitude, joy, and humility.