The Healthy Chocolate Company Aligns With Billion-Dollar Strategist
September 22, 2015
By Team Business For Home
Mitch Huhem, is an award winning investor, top entrepreneur, multi-million dollar MLM earner and expert trainer.
He has personally worked with and shared the stage with some of the most influential people in the world – Presidents, Heads of state, Billionaires and World champions, such as Donald Trump, President George Bush, General Colin Powell, Prime Minister Margaret Thatcher, Prime Minister Benjamin Netanyahu, Mikhail Gorbachev, Chuck Norris, World Champion George Foreman and many others.
Mitch Huhem is collaborating with The Healthy Chocolate Company to invest his IP, intellectual property and M.I.T. training systems to launch the company into hyper-growth.
Mitch, a millionaire by the age of 25 with Rexall (now Unicity), led a direct sales organization of over 500,000 distributors in 22 countries over a 13-year period reaching 480 million in annual sales.
He later developed his own seminar company called M.I.T Financial, 'Millionaires in Training', helping people succeed in real estate investing, stock investing, tax strategies, asset protection and most recently business building through network marketing. The M.I.T. training system is taught solely by millionaires. Mitch's iron clad rule is "If you're not a Millionaire, then you cannot teach others to become one.
As a business man Mitch took his first seminar company from one million to over 220 million a year in seven years making it one of the largest direct response financial seminar companies in the world, conducting over 1,600 seminars per year in 638 cities and mailing over 110 million pieces of mail each year.
Mr. Huhem saw the massive opportunity that The Healthy Chocolate Company affords and saw his unique 8-step proprietary building formula and system as a perfect fit to help the masses succeed and leaders to find a home with substantial continual residual income. There is not a more universally accepted gift in the entire world than chocolate" said Mr. Huhem.
"When I learned of this incredible product, met with the owners and top leaders of the company, I quickly realized that coupled with the proper training system and the 8-step proprietary formula, we have something very special here that will change a lot of lives. This is so much more than just business, it's personal and I am honored to be a part of this tremendous organization and opportunity."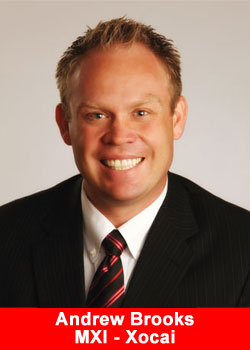 Andrew Brooks, founder and CFO of The Healthy Chocolate Company said, Mitch brings years of business experience, leadership and a very unique training system to the company and to our industry that has yet to be seen. This is a man who has not only been a multi-millionaire in multiple industries, but a man who has dedicated his life to helping others achieve the same incredible results.
I could not be more thrilled than to have Mitch Huhem as part of our team. I have always been a big believer in the words of J.F.K. 'Leadership and learning are indispensable to each other' you cannot have one without the other and with Mitch and what he brings to the table with his training system and leadership, will only enhance the legacy and excellence we strive daily to achieve."
Mr. Brooks continues "Our products are world class and have helped people in 38 countries, our compensation plan is second to none, in fact my personal goal as Founder and CFO is to pay our distributors more up front commissions than any other network marketing company. Our executive team is top notch; our leaders are second to none, and now with Mitch and his training systems in place, we are poised to make network-marketing history."
About Xoçai, The Healthy Chocolate Company
Founded in 2005 by Jeanette Brooks and Andrew Brooks, The Healthy Chocolate Company has become the recognized world leader in Healthy Chocolate. They offer a specialized product line that delivers exclusive antioxidant products from Healthy Chocolate, anti-aging, energy, and weight loss.
Unlike most chocolate products, which are heated and alkalized, thereby destroying the powerful antioxidants of raw cacao, The Healthy Chocolate Company uses a proprietary, cold-processing method to preserve cacao's potent nutrients for scientifically proven and whole-body benefits.
The Healthy Chocolate Company is a membership based network and provides each member the opportunity to live longer, healthier, and prosperous lives. For more information please visit www.healthychocolateco.com or phone 775.971.9903.