Total Life Changes – 28 Year Old Stanecia Graham Reaches National Rank
September 22, 2015
By Nicole Dunkley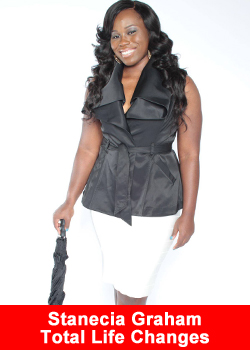 Twenty-eight year old Stanecia Graham is no stranger to success. This former college athlete has now established herself with an exciting career in network marketing. She is a self-made entrepreneur and after spending a short period of time in former MLM companies, she has really found a comfortable home with Total Life Changes. Stanecia is one of many men and women under 30 years of age that have researched the industry and made a calculated decision to join TLC less than one year ago.
Stanecia Graham entered TLC and immediately went to work, sharing her excitement with anyone who crossed her path. "I barely slept during the first 48 hours of joining TLC. I was on the phone non-stop sharing this opportunity. It was amazing because the majority of people I shared the vision with caught it!" says Stanecia.
Stanecia was raised in a suburb of Chicago named Aurora, "The City of Lights," by her mother and lived with her twin sister. Her father's life was taken when she was just four-years old, being gunned down in the city of Chicago. Her mother continued to raise her girls in Aurora. Stanecia continued to pursue sports and quickly became a basketball standout. At the age of 18, her mother remarried while Stanecia was being recruited by Texas Tech University, where she went on to excel, even being named Big 12 Rookie of the Week one time.
She still competes professionally in Romania, were she has earned a reputation for her aggressive play and outstanding rebounding ability. Her work ethic on the court translates into her business practices and now she is enjoying the fruits of her labor, averaging $50k a month in Total Life Changes.
Stanecia admittedly used YouTube as one resource to determine trends in the field and discovered TLC's Vice President of Sales, Kenny E. Lloyd in November 2014, about a year after he joined Total Life Changes. She acknowledged his vision for Total Life Changes in the United States and reached out to him to find out more. Once she became an IBO, she started to sprint and has never looked back. Stanecia's background in athletics has transcended her business practices.
"I consider myself to be a tremendous competitor. I have always worked hard for what I wanted. I had opportunities to play in the Women's National Basketball Association, but unfortunately an untimely injury sidelined me for a bit. After rehabbing my injury I found a new basketball opportunity in Romania. My motto is, I hustle harder. Meaning, I will not be outworked by anyone. That has been the key to my success and I'm doing all of this for my mother and my twin sister. Even though my mother holds a bachelor's degree in criminal justice and my sister has earned a Master's degree in education, I am building my business for all of us, and so that they do not have to work anymore," stated National Director, Stanecia Graham.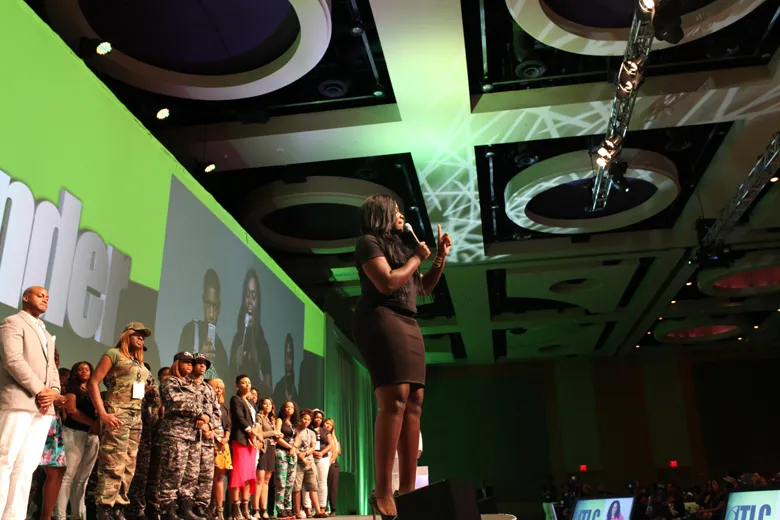 Total Life Changes has provided Stanecia a financial means for traveling the world while sharing TLC products. She enjoys having the freedom to work from anywhere. Her short-term goal is to keep TLC a fun and exciting company to partner with. She accomplishes this by sharing her experiences through social media and weekly opportunity calls. She wants to ensure that Total Life Changes will be a sustainable direct sales option for generations.

Total Life Changes offers an amazing line of health and beauty products along with a great business opportunity. TLC was created by CEO Jack Fallon 15 years ago with a single product, Nutraburst, and has grown to include our Iaso™ brand of products like our popular Iaso™ Tea. Our hybrid binary system allows IBO's of TLC to quickly be compensated for introducing new reps to our products and business opportunity. The opportunity for you to feel healthier and flourish financially is what TLC is all about!