TruVision Health Celebrates First Associate To Achieve Seven-Star Director
September 19, 2015
By Nicole Dunkley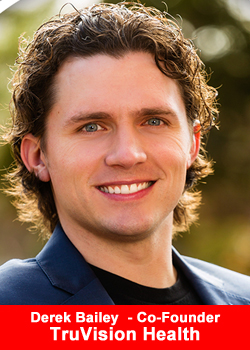 TruVision Health is on a mission to make premium health products accessible around the globe. Angel Fletcher pledged to be a part of that movement and doesn't take it lightly. Devoted to helping others succeed, in less than nine months she maximized financial earnings as an Associate under the company's compensation plan.
In just three hundred and sixty-four days she far surpassed what she earned in her previous company while gaining the coveted 'million-dollar-earner' title. This tremendous accomplishment is a result of tireless hours and hard work. For Angel, she says it's a labor of love.
Angel, who lives in New Orleans, is new to direct sales and networking. She experienced the benefits of an enhanced health and immediately began sharing TruVision Health's products and philosophy with those around her. The company's products and culture provide a strong foundation for Associates to share products and its sampling program facilitates global sharing. By embracing TruVision Health's vision, Angel becomes the first Seven-Star Director in the company.
"I am driven by helping others," Angel remarked. "Finding a health product that was clean, effective, and recommended in tandem with living a healthier lifestyle was really more than I expected. The financial rewards came secondary."
TruVision Health is one of the fastest growing health product companies in the US, known for its formulation of clean health products. The company is now offering its TruFix and TruWeight & Energy product lines globally. Its management team is committed to providing effective products at an affordable price, without compromising world-class formulation and cutting edge technology.
"Angel's milestone demonstrates the magic of network marketing," said Derek Bailey, co-founder of TruVision Health. "Despite being new to the industry, her natural desire to share the product and philosophy has resulted in huge dividends."
TruVision Health launched in 2014 and has experienced substantial success in its first year. The company will host its first major event this month in Angel's backyard: New Orleans, Louisiana. TruSummit: New Orleans will be a celebration of firsts and a preview of what is next for the company.
About TruVision Health
TruVision Health is becoming the global leader in premium health products. Beginning with the companies flag ship products designed to support and maintain healthy blood chemistry, TruVision Health is committed to designing cutting edge products that are effective. Launched in 2014, TruVision is already poised to become the world leader for premium health products.