What Happened To WakeUpNow?
September 18, 2015
By Tina Williams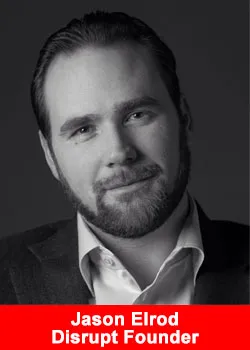 Just over a year ago, everyone was being inboxed or called about joining WakeUpNow. Then, suddenly, they fell off the face of the earth — or rather, they regrouped and renamed themselves to Disrupt. WakeUpNow launched in 2009 and over its six years of operation failed to generate a significant amount of retail sales. The officially collapsed earlier this year when they closed down their US facilities.
Not even three months has passed since WakeUpNow collapsed, with former President Jason Elrod now gearing up to launch "Disrupt".
Aptly named considering how many lives WakeUpNow going under disrupted, the naming of Elrod's new company is probably not going to be appreciated by ex-WakeUpNow affiliates.
At the time WakeUpNow announced they were no longer conducting business in the US, said affiliates were owed months of unpaid commissions.
However, now Disrupt is accusing one of its top assosiates of conducting securities fraud in the name of their own company. While Kingston is claiming this was a previous arrangement with Disrupt, a letter was received stating that Daryl Kingston has been terminated. Disrupt's CEO Jason Elrod wrote on his Facebook page;
We have been informed that a former Disrupt affiliate had apparently been soliciting people to give him money in exchange for a purported "share equity" investment in Disrupt.

Our investigation proved that the allegations were accurate and the affiliate was immediately terminated.

Disrupt is not selling any ownership interest or stock and has not authorized the resale of any ownership interest by this former affiliate or any others. Disrupt did not receive one red cent of investment money from this individual.

Disrupt takes all regulations seriously, and if our legal and compliance staff feel this action is grounds for regulatory discipline we will file a complaint against the former affiliate with the appropriate authorities, in our home state, the affiliate's home state as well as with federal regulators.

If you are solicited by anyone purporting to represent Disrupt for investment purposes, immediately report any person
who claims to be selling an investment or ownership interest in Disrupt to the the following: (Disrupt Corporate Compliance email address)
None of this mentions what exactly happened to all the un-paid commissions from WakeUpNow and exactly what Disrupt even does. It's all quite disruptive.