Ariix Wins Multiple Awards
October 27, 2015
By Team Business For Home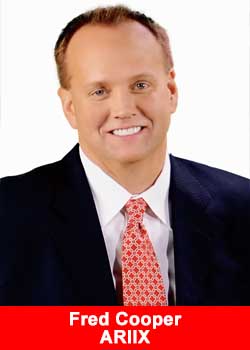 ARIIX, the Opportunity Company, won received awards from the Direct Selling Management Association, as well as several Stevie International Business Awards.
ARIIX was named the winner of the Product of the Year Award for the Puritii™ Air Purification System and the Visionary Award for Dr. Fred Cooper, Chief Executive Officer and Founder of ARIIX, from the Direct Selling Management Association.
"We are honored to receive such a distinguished award for Puritii Air," says Barrett Yates, Puriti Brand Manager. "This technology is so crucial for everyone to have in their home. Recognitions such as this will only further educate families about their need for clean air."
"There is no other CEO in the direct selling business that deserves this recognition like Fred Cooper," says ARIIX President and Founder, Mark Wilson. "He leads with integrity and innovation, taking care of both our employees and Representatives. We wouldn't be the fast-growing, successful company we are without him at the helm."
ARIIX was further honored when it was named the recipient of eight Stevie International Business Awards. For the very first time, the direct selling business took home a Gold Stevie Award for its execution of www.reviive.com.
"The Reviive website was a collaborative effort between designers, developers, and our entire creative and marketing team," says Philip Niu, Director of Marketing. "It's a true testament to the cohesion of this company and we couldn't be more proud to be awarded our very first Gold Stevie," Mr. Niu continues. "As we grow as a company, we expect nothing less than to continue being honored with such incredible recognitions."
A full list of awards can be found at ariix.com/awards.