ForeverGreen Advances Business In Asia And Colombia
October 6, 2015
By Nicole Dunkley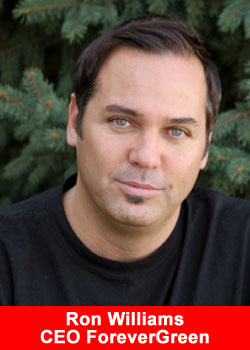 ForeverGreen Worldwide Corporation (OTCBB: FVRG), a leading direct marketing company and provider of health-centered products, today announced it has made substantial advances around the world, specifically in the Asian region and Colombia, South America.
In Colombia, the National Institute of Food and Drug Monitoring (INVIMA) has provided the company with the sanitary registration for PowerStrips™ as a Medical Device Risk 1.
In Thailand, the company's MLM License application has been approved. It has also received the Import License for Cosmetics, FDA approval for the Beauty Mask, and registration of PowerStrips as Class 1 Medical Device.
Forever Green Taiwan held its prelaunch event in Taipei. President Brenda Huong addressed the press core and outlined the future of FG Taiwan for members and prospective associates. President of Asia, Bob Mower Steed, presented the opportunities that are quickly developing in Taiwan and throughout Greater China that will give Taiwanese FG members a strong strategic advantage in the months ahead.
Mower Steed commented, The market is growing quickly under the leadership of Taiwan General Manager Steven Wu. The office is fully staffed with professional, well trained employees and product is on the ground and shipping quickly and efficiently. The market is poised for significant growth and we are encouraged by the number and quality of professional networkers who are partnering with us. The remainder of 2015 should see strong growth continuing into 2016.
About ForeverGreen Worldwide
ForeverGreen Worldwide Corporation develops, manufactures and distributes an expansive line of all natural whole foods and products to North America, Australia, Europe, Asia, Africa and South America, including their new global offerings, PowerStrips, SolarStrips and BeautyStrips. They also offer their new North America weight-management line Ketopia, along with Azul and FrequenSea, whole-food beverages with industry exclusive marine phytoplankton, a line of hemp-based whole-food products, immune support and weight management products, Pulse-8 powdered L-arginine formula, 24Karat Chocolate.