India's AP, Telangana States Project $765 Million Direct Selling Market By 2025
October 29, 2015
By Team Business For Home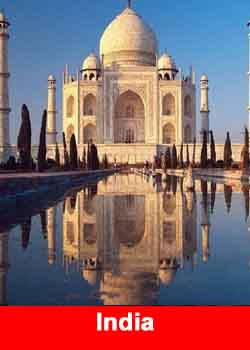 The direct selling market in India's Andhra Pradesh and Telangana states has the potential to attain a market size of Rs 50 billion (approx $765 million) by 2025, according to a FICCI KPMG report.
The market at present is worth approximately Rs 3.3-3.5 billion.
AP and Telangana's Direct selling Industry could potentially reach a size of Rs 50 billion by 2025. The sector's contribution to the state governments revenue is expected to reach Rs 4.5-Rs 5 billion by the same period, said the report on Direct Selling Andhra Pradesh and Telangana-Global Industry Empowering Millions in India.
The direct selling market grew at a CAGR of 15 per cent from 2010 to 2012 and witnessed a strong year-on-year growth from 2011 to 2012 to reach revenue in the range of Rs 4.3-4.5 billion, said the report which was released here.
According to the report, by 2025 the industry can potentially engage direct sellers in the range of 1.3 million to 1.4 million including over 0.8 million women as direct sellers providing additional income opportunities to the households.
However, lack of clarity on state regulatory issues and unclear laws pertaining to the industry significantly impacted the working environment of the major industry players, which resulted in the industry shrinking by 12 per cent from 2012-2014, it added.
The report further highlights the need to bring in regulatory certainty for the industry, which is mistakenly coupled with fraudulent money circulation schemes because of a lack of clarity in existing legislations.
It recommended the immediate need to formulate sector specific rules/guidelines and standard operating procedures for law enforcement agencies, followed by an amendment in the governing legislation and a clear definition of direct selling, giving it a dedicated industry status, as well as enactment of a through sector specific legislation and recognition of the Ministry of Consumer Affairs as a nodal ministry for the industry thereafter.
Earlier, Telangana's Commissioner of Civil Supplies Rajat Kumar, who released the report said, It is a timely report…it is a move in a correct direction to reach to state governments.