Mannatech Launches Newest Brain Health Product In Korea
October 7, 2015
By Nicole Dunkley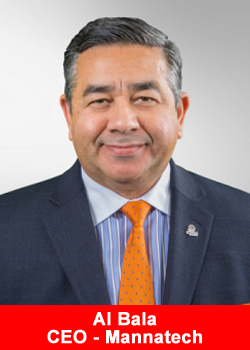 Mannatech, Incorporated, the founder of the M5M? (Mission 5 Million?) Foundation, the pioneer of nutritional glycobiology and the global innovator of naturally sourced supplements based on Real Food Technology® solutions, announced its newest brain health product, Cognitate, will launch on October 31 in Korea.
Mannatech's Cognitate supplement is specially designed to support the brain. The unique formulation helps facilitate the activity of neurotransmitters, which are involved in learning and memory. Cognitate specifically helps to improve cognitive ability. It helps to improve memory and protects against age-related cognitive decline.*
"Mannatech is proud to deliver Cognitate to the people of Korea," said Mannatech CEO and President, Al Bala. "It is our goal as a company to provide people around the world with state-of-the-art nutritional supplements that will improve their health and wellness in every aspect. Cognitate provides a safe solution to enhance healthy cognitive function through scientifically-validated technology with high quality, powerful ingredients.* Our dynamic Korea market is the perfect place to launch this Mannatech product for the first time. I am convinced that their desire for more progressive and innovative wellness solutions will accelerate the reception of this product throughout Korea, and ultimately, the world."
Cognitate is set to launch on October 31, 2015 at Mannatech's Asia MannaFest event in Seoul. Asia MannaFest is Mannatech's biggest global annual event and is expected to welcome more than 10,000 guests. Mannatech leaders will share their stories of success, provide real business and product training and the company will recognize Associates who have achieved new levels of sales accomplishment and leadership in the past year. Cognitate will be available to order at the event and additional Cognitate formulations will launch in other global markets in 2016.
About Mannatech
Mannatech, Incorporated, develops high-quality health, weight and fitness, and skin care products that are based on the solid foundation of nutritional science and development standards. Mannatech is dedicated to its platform of Social Entrepreneurship based on the foundation of promoting, aiding and optimizing childhood nutrition where it is needed most around the world. Mannatech's proprietary products are available through independent sales associates around the globe including the United States, Canada, South Africa, Australia, New Zealand, Austria, Denmark, Germany, Norway, Sweden, the Netherlands, the United Kingdom, Japan, Taiwan, Singapore, Estonia, Finland, the Republic of Ireland, Czech Republic, the Republic of Korea, Mexico, Namibia, Spain and Hong Kong.