No. Of Korean MLM Firms Increases to 142
October 30, 2015
By Team Business For Home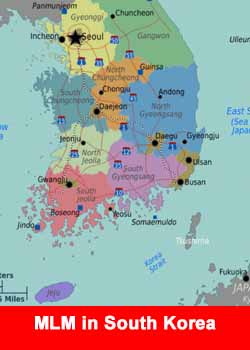 The number of multi-level marketing (MLM) companies has grown to 142 across the nation, with ten firms newly registered in the third quarter of the year.

The Fair Trade Commission said the ten new MLM companies signed compensation agreements with the Mutual Aid Cooperative and Consumer Organization (MAC&CO) and the Korea Special Sales Financial Cooperative Association (KOSSA).
Consumers and marketers will be able to receive compensation if they suffer financial damages when doing business with such companies.

The trade watchdog warned consumers of dealing with three firms—Monavie Korea, Joonggun Korea and Montessori International—whose agreements with the MAC&CO and KOSSA ended in the third quarter.
In August this year, the Fair Trade Commission (FTC) reported there were 132 MLM companies in the country as of June 30, up seven from three months earlier. At the time it said 11 new firms opened for business while four closed.
Sales for 2013 for MLM companies in Korea has been growing steadily since 2007 approaching USD 3.9 billion, which is a 27% increase from 2012 (USD 3.1 billion). In 2007 there were 62 registered MLM companies in Korea and that number has increased to 106 in 2013 from 67 in 2010. It is reported that these 100-plus network marketing companies have some 4 million distributors.