Organo Gold Launches In Vietnam
October 26, 2015
By Team Business For Home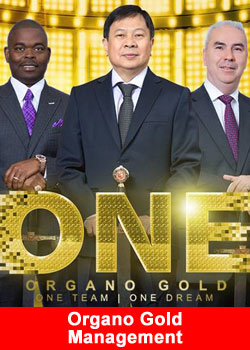 At a press conference in the Marriott Hotel in Hanoi, Organo Gold Vietnam announced the launch of the Organo Gold coffee brand as well as business opportunities in the field of healthy coffee in the Vietnam market.
In Vietnam, Organo Gold has introduced four new products — Organo Gold Gourmet Coffee Supreme (coffee with ginseng formula), Organo Gold Gourmet Hot Chocolate (chocolate flavor blended with flavoirs of reishi), Organo Gold Gourmet Latte (highest quality Arabica beans mixed with Ganoderma, milk and sugar), and Premium Gourmet Organic King of Coffee (presmium organic coffee with narual pure organic ganoderma), that will appeal to coffee lovers as well as bring them health benefits.
Vietnam is considered an attractive business market for coffee with domestic brands such as Vina Coffee Café Bien Hoa Trung Nguyen coffee, and more recently the emergence of coffee chains like Starbucks and café Phindeli. The company considers this as the starting point for a new line of coffee for the Vietnam market positioned as "coffee for health.
Organo Gold coffees are produced by experts in flavor, combined with medical knowledge to create the all in one healthy coffee. By mixing gourmet coffees and an expanded line of products with the power of the Ganoderma herb, Organo Gold has scientifically developed a healthy alternative to regular coffee.
Speaking during the press conference, Mr. Vu Van Diep, Senior Strategic Partner Distributor for Organo Gold in Vietnam explained that long-term business strategy is in the form of network marketing. With a background of strong business foundation and commitment to long-term investment in Vietnam, he believes that Organo Gold will create a prosperous future and bring great value to society and consumers in Vietnam.
Mr. Nguyen Van Hiep, Senior Distribution Partner of Organo Gold Vietnam was optimistic about the development of the brand. The advantage of Vietnam is an available market of tens of millions of people who drink coffee, so the simplicity of Organo Gold is to just focus on getting high quality coffee products to consumers. Starbucks has succeeded in selling $5 cup of coffee as a lifestyle, hence we are confident Organo Gold will be successful in selling healthy coffee infused with Ganoderma, which also brings a business opportunity to individuals, at about $1 a cup of coffee."