Remarkable Network Marketing Success In Africa
October 15, 2015
By Team Business For Home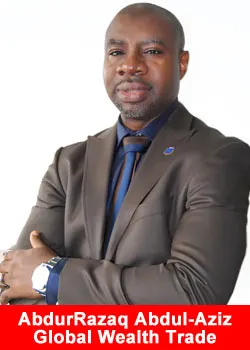 AbdurRazaq Abdul-Aziz is a Top Network Marketing Leader in Nigeria, Africa. Presently he has a team of 3,300 distributors in 24 countries including Nigeria, Japan, Ghana, United Kingdom, Saudi Arabia, France, South Africa,Italy and USA.
This is what he had to say about his road to success which started in Nigeria:
After completing my university education, I joined my father in our family business. We provide cleaning solutions for homes and offices.
My income was not enough to provide the kind of lifestyle that I desired for my young family and me. I began to look for other sources of additional income. Someone introduced me to Network Marketing. I had heard about it before and what I heard was not good. So I had made up my mind that I would never get involved with Network Marketing. However, the person that informed me about it was very persistent and out of respect for him, I decided to look at it.
After listening to the presentation, I did my due diligence and what I found was completely the opposite of what I had been told and believed before. I discovered that Network Marketing provides an opportunity for financial and time freedom. I joined the business that I was inroduced to and went to work. I succeeded in a very short period. I have been involved in Network Marketing for the past seven years, and it has been a very rewarding experience.
In December 2013, I was introduced to Global Wealth Trade (GWT). Thinking that the business will be best suited for women, I launched a VDM for my wife. However, two months later my perception changed after I assisted by wife by attending a GWT Boot Camp on her behalf.
Over the course of 3 days, the trainer, Regional Ambassador Lior Skaler showed me be the huge potential of GWT. Needless to say, I took over the business from my wife and immediately set a target for myself to become a Regional Ambassador of GWT in 12 months or less than the time. That was in February 2014.
The journey has been remarkable. Five months after I decided to work the business, I earned $10,000 in monthly income and became the fastest person to do so in the history of GWT. Two months later, I earned $25,000, the fastest (7 months) in the company as well. I was awarded the 2014 Corporate Recognition Award at the GWT Annual Convention in 2014 held in Toronto, Canada.
Over 12 months, I earned more than $100,000 and was inducted into the Six Figure Club. Exactly 12 months that I predicted, I achieved the position of Regional Ambassador in February 2015 picking up an all-expense paid Exotic Vacation. And a few weeks ago, I became the fastest National Ambassador ever in GWT in 18 months (actually 16 months. My wife had the business for two months). This position has qualified me for a higher stake in the global annual revenue of the company and a pre-paid luxury car. To cap it up, I have also qualified for the brand new Ambassador Cruise.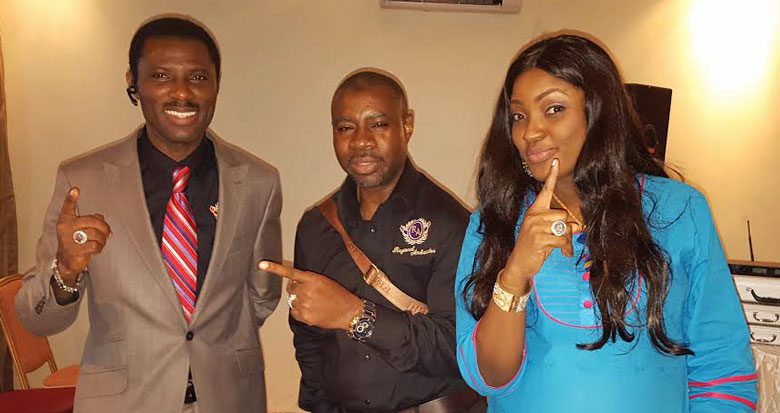 All these achievements have been possible because of the vision of our maverick founder/CEO, Mr. Ramin Mesgarlou. He has created an amazing company, the revolutionary IA program and a brilliant concept known as The Free Flowing Variable Binary Compensation Plan that pays to infinity. I want to thank the first female National Ambassador, Comfort Negedu for opening the Nigerian Market.
Also, I owe gratitude to our team known as Team DO IT! The team started with eight individuals. Presently, we are more than 3,300 Luxury Consultants in 24 countries including Nigeria, United States of America, Japan, Ghana, United Kingdom, Saudi Arabia, France, South Africa and Italy, just to name a few.
We have produced one National Ambassador and four Regional Ambassadors out of all the eight top global leaders and earners in Africa and a total of nineteen worldwide. We did it in only 21 months! The future is bright in GWT and the journey continues. In fact, the journey has just begun. I look forward to becoming a Global Ambassador as soon as possible and qualify for my Exotic Car Club by assisting my success partners to achieve what I have done so far.
The GWT Platform is complete. The most aggressive compensation plan the industry has ever seen in 70+ years of its history. We are the only Designer Fashion House in a pool of 5000 MLM companies operating today and we are the only company with the most advanced DS/MLM training system – The Forensic Networker.
The proof is in the results of the past decade of success where we have created the fastest 10 K per month, $100K per month, million dollar earners.
To The Billion!