TriVita Launches Omega3 Prime
October 21, 2015
By Nicole Dunkley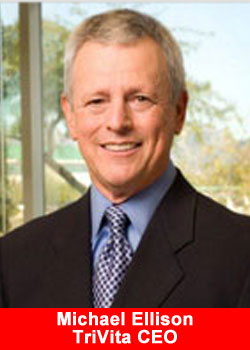 TriVita Inc., a North American nutraceutical firm based in Scottsdale, AZ, has reformulated their omega-3 supplement as Omega3 Prime — an excellent source of these vital fatty acids.
Omega-3 fatty acids are essential for human health, but the body can't make them. We need to get these vital nutrients through the foods we eat or from supplements. Unfortunately, most Americans don't get the recommended amount of omega-3 fatty acids, found in certain fish, nuts and seeds, from their diet.
Omega-3 fatty acids are essential for foundational health, with major benefits for the heart, joints, and brain, explained TriVita founder Michael Ellison. We are excited to announce this new formulation that provides even more of these vital nutrients to support overall health. TriVita's Omega3 Prime provides 1,000 mg of omega-3, including 670 mg of EPA and 125 mg of DHA.
Research shows that omega-3 fatty acids reduce inflammation and may help to lower the risk of chronic diseases and heart conditions. They are also important for cognitive and behavioral functions. Symptoms of omega-3 deficiency include fatigue, memory loss, dry skin, heart problems, mood swings, vision and nerve problems, and poor circulation.
TriVita's Omega3 Prime fish oil undergoes stringent quality control measures to ensure purity and potency, and begins its journey to consumers from one of the world's best ecosystems: the oceans of Peru. The sustainability of Peru's fisheries and marine ecosystem has been ranked as the best in the world.
We've set a standard of quality much higher than many other omega-3 products, Ellison shared. Our strict code of quality, integrity and innovation means you can trust Omega3 Prime, and all of our supplements, to be the best formulation possible.
About TriVita
TriVita is a leading North American nutraceutical company whose mission is to help people achieve greater wellness—physically, emotionally and spiritually. TriVita offers a full line of premium-quality wellness products that address a wide range of health concerns.