WOR(l)D Exceeds 200,000 Consultants In India
October 28, 2015
By Team Business For Home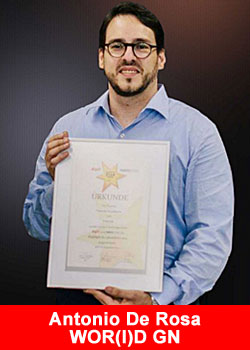 In just over two months, another record was broken: WOR(l)D Global Network India Pvt Ltd announced they exceeded 200,000 consultants in the pre-registration.
In celebration of this milestone, and in dedication to this extraordinary market, the website for our Indian network has been published: www.worldgn.com/india
A preview of the site first went up a few days after the Bangalore event. Filled with excitement for the tremendous potential of this new market, the company wasted no time in expressing their deep interest.
A new approach to network marketing based on geolocation will soon become the standard for WOR(l)D Global Network's next market expansion.
WOR(l)D's new target is to reach 250,000 consultants. Given the professionalism and passion of this great country, we have no doubt that you will hit your mark.
About WOR(l)D GN
WOR(l)D also referred to as World GN is a global multi million dollar company that offers services in the telecommunications, renewable energy, technology and mobile Telecommunication. Its current headquarters is in the United States with its major offices in the United States, United Kingdom, Russia, Moscow, Ireland, China, Singapore and India.
For more information please visit www.worldgn.com