Zija Offers Sneak Peek Of Upcoming Super Regional Event
October 6, 2015
By Nicole Dunkley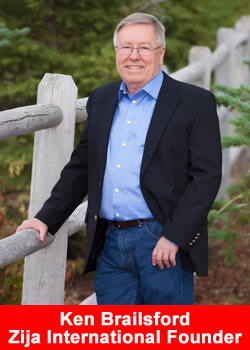 Zija's Super Regional event is only weeks away as eager Distributors and customers excitedly await the new tools and products that are to be launched. Industry-altering discoveries will be announced along with 15 new and highly-anticipated products; these products will come from both the company's Zija Core Nutritionals and Améo Essential Oils product divisions.
Zija is also expected to unveil new business-building technology, a state-of-the-art, interactive training program, exciting Compensation Plan enhancements, and much more!
The numerous product and tool revelations will allow Zija members to find better health and wellness and truly experience the company's mantra—Life Unlimited—like never before. In addition to the impressive announcements being made on October 23-24 at the Zija event, the company will also be casting a vision for their future and providing a glimpse at big things that are coming in 2016—the company's 10-year anniversary.
Zija Super Regional attendees will hear from keynote speaker and author, Dr. Monica Marcu, who will inspire and educate on the amazing health benefits of nature's "miracle tree," Moringa oleifera. Essential oil expert and innovator, Dr. Daniel Pénoël, will be attending as a featured speaker to teach Distributors how they can truly utilize and apply Améo Essential Oils in their daily lives.
Attendees will also enjoy hilarious and compelling words of world-renowned inspirational speaker, master motivator, and entertainer Dan Clark. Additionally, training from Zija's executive team and top field leaders will be provided to help electrify Zija Distributors' business and personal life.
Tours of Zija's Corporate Headquarters will be offered, the newest Zija, Améo and Ripstix Supplements SWAG will be available at the on-site event store, cash and prize giveaways, and on-stage entertainment are added attractions to the biggest Zija event of the year!
ABOUT ZIJA INTERNATIONAL
Zija International, a privately held and privately funded business founded and led by Kenneth E. Brailsford, develops natural health, wellness, nutrition and fitness products. The company operates in more than 50 countries worldwide.
Zija has seen consistent growth every year since it was founded over 9 years ago and was recently named the "Fastest-Growing Company in Utah" by Utah Business Magazine. It has also been recognized on fastest-growing and top-revenue lists by Inc. Magazine, Direct Selling News, and Utah Valley Magazine, to name a few.
With corporate offices located in Lehi and more than 4 million sq. ft. of state-of-the-art warehouse, shipping and manufacturing facilities located in Utah, United States, Zija International employs more than 200 individuals and has the capacity to grow to more than two billion dollars in annual sales.