ASEA Showcases Products At Esthetics Conference
November 3, 2015
By Team Business For Home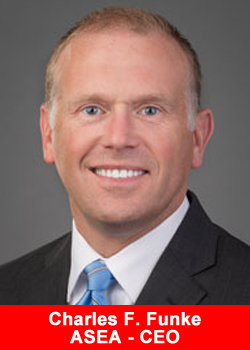 ASEA, an emerging global leader in cellular health, will make its debut appearance, introducing RENU 28 and the ASEA Redox Supplement at the International Esthetics Cosmetics and Spa Conference (IECSC) on November 15 and 16 in Fort Lauderdale, Fla.
Dermatologist Karen Stolman, M.D. and nutritionist Brooke Alpert, M.S., R.D., C.D.N., will educate attendees about the importance of cellular health and how ASEA's cellular health products help improve total body health from both the outside in and the inside out.
In addition to showcasing the ASEA cellular health products at its booth located in Hall B at booth #203, Dr. Stolman and Brooke Alpert will have the opportunity to speak directly to attendees during the Enhancing Vital Cellular Function to Achieve Optimal Health and Wellness presentation on Sunday, November 15 from 9:00 – 10:00 a.m. and then again at10:00 – 11:00 a.m. in Room #302. The presentation will examine the importance of boosting the body's natural cellular renewal and communications process supporting younger, more vibrant-looking skin, as well as providing what we need to stay active and healthy longer. It will also highlight RENU 28, ASEA's revitalizing, whole-body skin gel and the ASEA Redox Supplement, a liquid supplement that enhances our cellular function from the inside out.
Too often skin products lose sight of the whole picture, and focus on fixing or modifying one small quality of the skin, said Dr. Karen Stolman. We need to remember that the skin cells are the building blocks to our skin and we need to renew their overall health and function to have a rejuvenated appearance. RENU 28 provides that whole-body skin therapy to help recharge and activate our skin cells from the outside in to give us healthier looking and feeling skin.
Skin care and nutrition are critical to help women and men look younger. Focusing on wellness from the cellular level and properly maintaining your skin will lead to a healthier overall appearance and an increase in confidence.
Cellular health is not only important from the outside in, but also the inside out, and it starts with nutrition. Our ability to stay healthy, have more energy and greater vitality relies on how well our cells function and communicate, said Brooke Alpert, M.S., R.D., C.D.N. Using the ASEA Redox Supplement is one of the ways to replenish and restore this communication process, strengthening the body's natural efforts to maintain optimal health.