Know This Before Signing Up For A Direct Sales Business
November 4, 2015
By Team Business For Home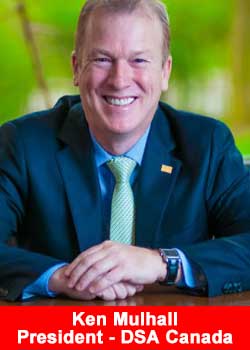 Yahoo Finance Canada has a useful article for those exploring a direct sales business opportunity.
As a 36-year-old mother of four, Jenn Laurie barely qualifies as a Millennial.
But that doesn't mean the Edmonton native and Epicure sales consultant isn't any less driven than her younger Gen Y counterparts, many of whom are flocking to direct sales thanks to a crummy job market.
Laurie discovered the B.C.-based herb and spice-blend company five-and-a-half years ago when she began reading food labels to help her two sons, both of whom were on medications for multiple emotional disorders. Laurie believes clean eating thanks in part to Epicure, which is known for its gluten-free, non-GMO, additive-free products, helped heal her sons, each of whom have made big strides in their progress.
"We've been healing through nutrition," says Laurie, who is also studying to become a holistic nutritionist. "My eight-year-old son is doing so well that they are slowly integrating him back into the regular classroom. Clean eating is what has helped. Your body will never be happy eating out of a box."
That kind of first-hand experience propels Laurie's sales success. In just four years, the former Sobeys accountant managed to grow her Epicure business to the point where her husband shut down his retail shop to help out with the kids and to assist with her sales career. While Laurie won't reveal how much she earns, she will say that a typical work week of 20 to 30 hours brings in enough to support her family of six.
Big bucks in home businesses
Whether Millennial or Boomer, well-educated or not, male or female (though the industry skews mainly to women), direct sales is a sector that touches many Canadians, from the nearly 800,000 who work as independent sales consultants to the 42 per cent of the population who buy Mary Kay lipsticks, Shaklee vitamins and Partylite candles. There are about 75 direct sales companies operating in Canada. In 2014, they collectively tallied more than $2-billion in sales. Still, it's a sector that's masked in mystery thanks in large part to its past.
There was a time in our consumer history when we actually trusted and bought from door-to-door salespersons who peddled everything from encyclopaedias and vacuum cleaners to magazines, flatware and steak. Then something happened: This type of direct sales became passé thanks to a number of sociological factors such as the fact that women were working outside the home and no longer available to call on throughout the day, along with the rise of shopping malls and, of course, the Internet.
Enter direct sales of the home-party or one-on-one kind – often led by global companies whose sales force of students, grandmas and newcomers to Canada market pills, potions and lotions for a cut of the sales. Building recruits and earning a percentage of their sales in addition to your own is common practice among direct sellers. That's known as multi-level marketing (MLM).
Home sales still haunted by 'pyramid schemes' reputation
But tell people you work for Amway or Avon or Tupperware and, if you could read their mind, you might detect fear, disapproval and general sense of unease. Why the malaise?
"The reason direct selling might be frowned upon is because there were direct sales companies years ago that didn't have the integrity they needed to," explains Janice Gerol, a Pampered Chef vice president, "and that may have tarnished the brand of direct selling."
Unseemly sales tactics in which recruits were pressured into buying products or front-end loading, which forced new recruits to heavily purchase products with the promise of riches down the road once they'd sold them took place. Then there's that whole debate about whether MLM companies are pyramid schemes masquerading as legitimate companies. But more on that later.
"There must have been a time where some companies thought they had to trick people into doing things," says Gerol. "But people are now savvy and they know their rights and they're protected by the competition bureau and the Better Business Bureau. There are so many government agencies that protect consumers, companies can't exist now unless they're really solid and ethical."
Amway national marketing director Angela Abdallah acknowledges that there is work to do around building the reputation of the industry.
"A lot has to do with misconception," she says."I think the reputation of the direct selling industry is on the mend. We know there is mystery around direct selling and our job is to dispel that myth by providing good information to our (sales consultants)."
Why people still do it
The odds are slim that you will make a lot of money working for one of Canada's direct sales companies. Slim but not impossible. They all have independent sales consultants who pull in six figures. Average earnings pale by comparison. The average monthly gross income at Amway, for example, is $206.
The longevity and appeal of direct sales is accredited to several factors: the industry quenches people's entrepreneurial desire with a low-cost and low-risk investment or start-up cost, it offers a flexible work life and can be performed by men or women, young and old and by persons who aren't well educated or for whom English is a second language, says Ken Mulhall, president of the DSA.
"Many people are faced with limited earning potential because of low-paying jobs, corporate downsizing, or reduced hours of work," says Mulhall. "Direct selling offers them a unique way to supplement their income and, if they wish, embark on a new and satisfying career."
If consumer products are your animal, you're sure to find a direct sales company flogging a product or service you like. Cosmetics, skin care, candles, clothing, educational materials, nutrition supplements, tea, kitchenware, spices and seasonings are all up for grabs. But with so many choices, how do you go about determining the right pick?
Mulhall recommends trying the products, which is the cornerstone to sales success in this industry. Testimonials are what give products and services life so if something works well for you, you're more likely to sell it to others.
"The golden rule in sales is if you love something and believe in it, it's so much easier to sell the product," says Mulhall. "Whether it's kitchen products or scents, skin care or vitamins, if it works for you you build excitement and build your business."
Hip, new companies such as Steeped Tea, Origami Owl and Stella & Dot are drawing in a younger slate of salespersons thanks to the cachet and trendiness of the products.
"Nobody when they're little ever says, 'When I grow up I want to be a direct seller,' " says Gerol, a former teacher who sold for Discovery Toys before moving to Pampered Chef. " My niece is a lawyer and she wants to be a consultant. People want to go on fun paid-for trips and enjoy a girls' night out or have sleepovers."
Originally Published here.