NEON Energy Drink Sponsors Platinum Selling Recording Artist David Cook And His 2015 Digital Vein Tour
November 10, 2015
By Nicole Dunkley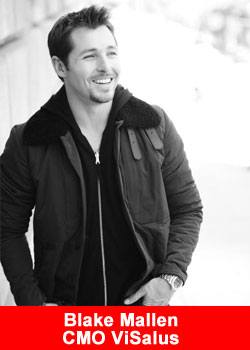 NEON Energy Drink®, Vi's newest multi-million dollar product, sponsors the David Cook 2015 Digital Vein Tour and offered ViSalus Promoters a chance to win an exclusive VIP concert experience.
Since its April launch, NEON has brought in more than 4 million dollars in sales as a premier, top shelf energy drink popping up in the hands of celebrities, professional athletes, and others looking for an energy boost.
NEON Energy Drink offered an exclusive experience, which included two VIP tickets with choice of venue, an opportunity to meet Cook backstage and priority seating at the concert.* More than 550 qualified for the offer and many have already experienced their first-class Vi treatment at one of the concerts while others await their turn for a performance scheduled later this month.
Cook rose to stardom as American Idol Season Seven winner and has become a platinum selling recording artist who is performing hits like "Light On," "Time of My Life" and "Come Back to Me" as well as his current single, "Criminals" during the NEON sponsored tour. He is also playing brand new songs from his recently debuted album, Digital Vein, during the run of the 34-city tour, September 30 through November 21.
Get the most current David Cook news and see what is happening on tour at www.davidcookofficial.com or follow him on Twitter @thedavidcook and Instagram @davidcookofficial.
I'm so excited to partner up with NEON Energy Drink for my Digital Vein Tour," says Cook, adding, "The road can be grueling, so any chance to get an energy boost is welcome. NEON is a great tasting alternative to other energy drinks. It's my new go-to." Learn more at NEONenergyclub.com.
"Rocking out with David Cook is one of many A-List experiences NEON brings to our ViSalus Community," says Vi Co-Founder and Chief Sales & Marketing Officer, Blake Mallen. "As a premium energy drink, NEON not only provides great taste, but also offers top shelf experiences by rolling out the red carpet treatment for our Promoters."
*Promotional period and full qualification details: NEONtour.vi.com
About ViSalus
ViSalus is a healthy lifestyle company committed to transforming life, health and prosperity around the world by creating meaningful connections, supporting physical transformations, and promoting entrepreneurial freedom. Through its flagship program, The Challenge, ViSalus has developed a leading platform for achieving weight-loss, health and fitness results. With NEON Energy Drink®, Vi is quickly revolutionizing the booming energy drink market with a top-shelf option that fits into Vi's healthy lifestyle. Founded in 2005, ViSalus develops innovative weight-management products, functional foods, energy drinks and nutritional supplements that it markets and sells direct-to-consumers through an international sales force of independent Promoters. ViSalus offers its products in North America under the ViSalus® brand and in Europe under the Vi™ brand. ViSalus is headquartered in Troy, Michigan, with offices in Los Angeles and throughout Europe. For more information about ViSalus, please visit Vi.com and follow the Vi-Community on Facebook (Facebook.com/Vi), Instagram and Twitter (@ViSalus).