Q Sciences Experiences Exponential Growth In Japan
November 2, 2015
By Team Business For Home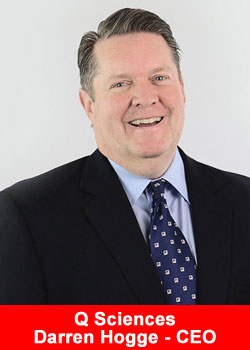 Q Sciences, an Utah – USA based health and wellness company, has reported double-digit, month over month growth in Japan. Still in it's first year of operation in Japan, Q Sciences is proud with this early success and anticipates even greater momentum in year number two.
"The Japanese market has been extremely receptive to our products, which are backed by real, unbiased science and research and our compensation plan, which is both powerful and fair," said Kevin Hale, Director of Japanese Operations for Q Sciences. "I believe we are just scratching the surface of what will become a special story in Japan as all signs point to a very strong, stable, and rewarding future in this market."
With a continuous goal of expanding globally, Q Sciences began business operations in Japan in February of 2015, adding to the company's existing international markets: Canada, Korea, Australia, and New Zealand. Since that time, Q Sciences has seen exponential growth each month thanks to an incredible corporate staff and IBO leadership teams dedicated to helping the people of Japan discover the products, opportunity, and culture of Q Sciences.
Built on the principle of doing the right things for the right reasons, Q Sciences continues to generate momentum both domestically and internationally and is confident and excited about what the future holds in Japan.
"Q Sciences is now one of the fastest growing direct sales companies in Japan and we are proud to support their solid growth," said Tak Wakimoto, Vice President of Account Management and Co-Founder of Global Access. "We are excited about our partnership with Q Sciences and look forward to providing expert logistics solutions as they experience continued international success."
About Q Sciences
Q Sciences is a Utah-based wellness company dedicated to its customers, Independent Business Owners, and employees. Built on a foundation of proven science, Q Sciences' mission is to improve the quality of life through its core line of wellness supplements. More information about the company's innovative products based on the most advanced science and technology is available at https://www.qsciences.com.
About Global Access
Founded in 2002, Global Access® is a leading provider of international commerce technologies and logistics. Global Access® has offices and affiliates in thirteen countries and is rapidly expanding its physical presence in key markets around the world.