XANGO Recognizes Contributions Of Women In Business
November 13, 2015
By Team Business For Home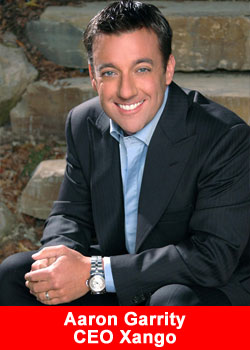 Throughout November, global wellness and direct sales company XANGO is highlighting the impacts of women business leaders, both within its corporate ranks and as entrepreneurs strengthening communities around the world.
As part of its campaign, XANGO is inviting people to post to social media video tributes of women who have impacted their lives using the hashtag #WomenofXANGO.
Women in businesses throughout the world strengthen their organizations and communities, and in our case, their influence reaches all levels of our company and within the homes of people seeking better health and economic stability, said XANGO CEO and Chairman Aaron Garrity. The women in XANGO guide our organization and the people who depend on them with purpose, vision and a dedication to service and mentoring.
Raised by a single mother and mentored early in his career by XANGO Board Member Beverly Hollister, Garrity recognizes the influence of strong women in his life, and from XANGO's earliest days he has championed initiatives to develop female leaders at the company.
I have great admiration for Beverly, whose strength, creativity and service-oriented leadership inspires everyone at XANGO to reach for their dreams, said Garrity. Beverly exemplifies the many amazing women who lead by perpetually building up the people around them.
Together, Garrity and Hollister have worked to train and mentor women leaders at the corporate level and also within the ranks of the company's millions of independent distributors and customers. This includes the Women in Bliss and the Women Building Bridges programs, training and development movements active on six continents with tens of thousands of women entrepreneurs participating.
Hollister is hardly the sole woman's voice in company leadership. For years Garrity has relied on talented female executives to guide day-to-day operations and strategy at XANGO. Melissa Bishop was promoted to chief financial officer in November 2013, and Yoko Little to vice president of marketing around the same time. Since 2013, Leslie Gallacher has served as the company's general counsel, and she was named global president of XANGO this year. Talented women also lead the company's distributor services, sales, and information technology functions, and their ongoing contributions to the company's growth and stability are incalculable.
Outside of the corporate setting, many business-minded women support their families through direct selling. Nationally, about 75 percent of direct sellers are women, according to the Direct Selling Association. XANGO's independent distributors include many strong women who lead international organizations, mentoring thousands of sales associates.
The women of XANGO are diverse, coming from all backgrounds and walks of life, said Garrity. They all share a common commitment to serving the people they lead and making the world a better place.
About XANGO, LLC
A leading global nutrition company, XANGO, LLC, is a recognized leader in health and wellness products. Currently expanding into a wider range of botanicals, XANGO was the first company to market a premium mangosteen beverage, XANGO® Juice, to consumers worldwide.
XANGO is privately owned and powered by a global network of more than 2 million independent distributors in the U.S. and more than 40 international markets, including Canada, Mexico, Australia, Japan, Russia, South Africa and more. For details, visit www.xango.com.