Vemma vs FTC – $2 Million in Sales Despite Major Challenges
December 19, 2015
By Team Business For Home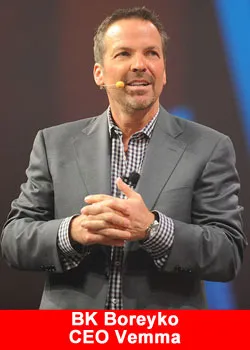 In Network Marketing Never Quit is an often used saying, if one person proves to be King of Never quit it is Vemma's CEO BK Boreyko.
Vemma Nutrition Company and Vemma International Holdings, Inc. (Vemma) has submitted on 15 december a quarterly report to the judge describing Vemma's business operations over the past three months.
Respect for CEO and Founder BK Boreyko as he stated in the report:
Vemma believes that it is successfully working through the backlog of issues created by the Receiver's shutdown of the business, and will be able to operate in a profitable manner.
Although few companies have recovered from an ex parte asset freeze and the appointment of a Receiver, Vemma is proving to be the exception based on customer loyalty and demand for its innovative nutritional products.
Since Vemma resumed operations on October 8, 2015, the company has had product orders of almost $2 million. This is remarkable given that the company:
(i) Did not take any orders for the 46 day period between August 24, 2015 and October 8, 2015;
(ii) Reduced its prices;
(iii) Has been unable to properly process credit cards due to the merchant account issues discussed above;
(iv) Has not been able to run its Auto Deliveries;
(v) Paid out only $30,000 in commissions since August 24, 2015; and
(vi) Is engaged in significant litigation with the FTC, coupled with the attendant negative publicity. Most importantly, even though the vast majority of Vemma's Affiliates understand they will be unlikely to earn commissions under the company's new compensation plan, they continue to order product.
The quarterly reports reveals a number of interesting figures:
Vemma has lost significant international sales and assets. In calendar year 2014, Vemma's international sales were $93 Million (excluding Canada). These sales have evaporated and cannot be replaced. In addition, the Receiver's actions effectively reduced assets in excess of $10 Million relating to international operations to zero.
Because Vemma has only been able to restart business in the United States and Canada, approximately 184,000 of Vemma's international Affiliates and Customer's no longer have the ability to buy Vemma products.
1,307 new Customers and 43 Affiliates have joined Vemma.
According to Vemma's records, approximately 501,338 new participants joined Vemma from January 2013 to date. Of these, 245,470 (almost 49%) of the new participants were signed up by the Enroller through the Enroller's back office and never selected their own designation as Affiliate or Customer. Only 136,236 of these participants (about 36%) signed up on their own through the Affiliate's website.