Youngevity Announces Opening Of Technology Center
December 17, 2015
By Nicole Dunkley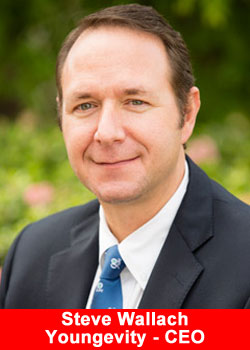 Youngevity International, Inc., a global direct marketer of nutritional and lifestyle products and also a vertically-integrated producer of gourmet coffees for the commercial, retail and direct sales channels, announced today the opening of its office in Southern California's technology hub, Aliso Viejo.
The company moved into the Summit Office Campus Complex located at 30 Enterprise earlier this month and has immediately begun the process of staffing the facility with an agile software development team. The Aliso Viejo area has become a hot bed for technology where companies like Google, Microsoft, Telogis, Quest Software, and QLogic have already opened offices.
Steve Wallach, Youngevity's CEO, stated, We are proud to announce the opening of our office in Aliso Viejo. We believe this location will serve our ambitious vision of creating world class and industry leading technology to support our distributors and customers. We believe strongly that this move is a key piece for Youngevity to attract the best technology minds available to its team of loyal, talented and committed employees.
Dave Briskie, Youngevity President and CFO, said, This is the start of our long-term strategy to develop best in class technology tools, Apps, and digital content to support our customers and distributors around the world. Youngevity is striving for a leadership position in Social Commerce and believes continual deployment of richly immersive content, frictionless web experiences, and expanding these capabilities to mobile is essential toward achieving our vision.
The company is planning for a ribbon cutting ceremony and open house in the First Quarter of 2016
About Youngevity International, Inc.:
Youngevity International Inc., (OTCQX: YGYI) is a fast-growing, innovative, multi-dimensional company that offers a wide range of consumer products and services, primarily through person-to-person selling relationships that comprise a network of networks. The Company also is a vertically-integrated producer of the finest coffees for the commercial, retail and direct sales channels. The Company was formed after the merger of Youngevity Essential Life Sciences and Javalution Coffee Company in the summer of 2011, and changed its name to Youngevity International Inc.