DSA Enhances Consumer Protection Standards
January 9, 2016
By Nicole Dunkley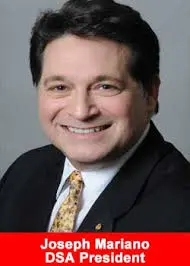 The Direct Selling Association (DSA) announced that new consumer and salesforce protection standards approved by its Board of Directors in 2015 have gone into effect as of January 1.
The most recent amendments to the DSA Code of Ethics expand upon the previous requirement that all earnings representations be based upon documented facts by setting forth the specific types of substantiation that is required and clarifying exactly what constitutes an earnings representation. Similarly, more specific requirements for substantiation of product representations now go into full force and effect.
"For more than 40 years, DSA's Code of Ethics has challenged every direct selling company and its sales consultants to put ethics at the center of their businesses," said DSA President Joseph N. Mariano.
"Our Code will continue to meet or exceed stakeholder expectations for consumer protection as they change over time, which is one important way that DSA will continue to lead the direct selling channel on ethics."
DSA's independent Code of Ethics Administrator, empowered by DSA's Board of Directors to adjudicate suspected violations, also gains more authority under the new standards to require members to repurchase inventory. This guaranteed buyback policy greatly diminishes the financial risk of becoming involved in direct selling.
Complaint handling and resolution will now be made public as well. "It is vital that members of the public, DSA members, their salesforces and public policy makers understand and have confidence in the vitality and efficacy of how the Association and its Code are resolving consumer and salesforce problems that may arise. With this new commitment to publicize the specifics of Code complaints, I am confident that everyone will understand and use this important consumer protection process," Mariano continued.
DSA's Code of Ethics was first established in 1970 and has been modified on multiple occasions to ensure its consumer and salesforce protections meet or exceed constantly changing stakeholder expectations.
About The Direct Selling Association (DSA)
The Direct Selling Association (DSA) is the national trade association for companies that sell products and services directly to consumers through an independent, entrepreneurial salesforce. More than 18 million Americans are involved in direct selling in every state, congressional district and community in the United States. In 2014, direct selling generated more than $34 billion in estimated retail sales.