ForeverGreen Recaps 2015 Highlights and 2016 Growth Strategy
January 19, 2016
By Nicole Dunkley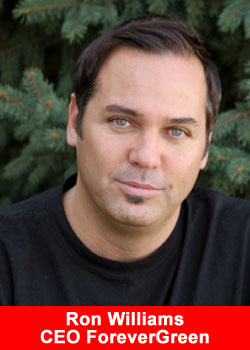 ForeverGreen Worldwide Corporation, a leading direct marketing company and provider of health-centered products, recently announced key accomplishments made in 2015 and provides an outlook for an aggressive approach to profitability in 2016.
In 2015, ForeverGreen grew approximately 14%. We did experience several non-recurring costs to solidify our brand that we do not anticipate having in 2016. We will continue our growth in 2016 while focusing efforts to be more efficient and increase profitability, commented CFO Jack Eldridge.
Business highlights from 2015:
Official pre-launch of new product, Ketopia, in North America, Mexico, Australia and Japan

Global launch of the Farmer's Market products

Received coveted BSCG (Banned Substance Control Group) anti-doping certification for PowerStrips

Sold its 20 millionth PowerStrip

European growth – expanded and enhanced operations in Europe by fulfilling orders from the European warehouse, improving delivery times and lowering delivery costs as well as introducing new products Fixx and Pulse-8 to the region

Appointment of Blake Schroeder as new C.O.O. and Tomasz Stanislawski as President, Europe

Significantly lowered delivery costs by introducing trackable shipping, local pick-up centers in Africa, and local and regional shipping elsewhere around the world

Decreased sales and marketing costs as a percentage of sales

Received award from Best of State for product distribution, made MWCN's list of fastest growing companies, received Direct Selling Management Association (DSMA) Growth Award for 2015 and earned the 28th spot on the list of top 100 Utah Public Companies by Utah Business Magazine
Goals and Priorities for 2016:
Strategic international expansion including new products unique to local regions

Targeted product expansion in key markets such as Japan, Australia and Mexico

Official Ketopia launch in North America in January

Growing current product line in global markets

IT enhancements including world-class updates of our online presence

Cost cutting efficiencies and resource allocation

More members will conduct business in their home currencies
We have already begun to make 2016 a more efficient and lucrative year, mentioned CEO Ron Williams. Some immediate changes include allowing more of our members to conduct business in their home currencies which will improve ordering stability and member retention. Internationally, we have identified locations of higher profitability.
As a result, we have moved resources and personnel to more effective locations and positions to further enhance high profitability regions and eliminate costs in low profitability areas. We have also cut company expenses and payroll while emphasizing inventory expansion and growth. We'd like to thank our investors for their support and patience throughout the challenges we faced in 2015. Going forward, as a company, we look to be more transparent and update the market as we continue our growth and achieve our goals in 2016.
About ForeverGreen Worldwide
ForeverGreen Worldwide Corporation develops, manufactures and distributes an expansive line of all natural whole foods and products to North America, Australia, Europe, Asia, Africa and South America, including their new global offerings, PowerStrips, SolarStrips and BeautyStrips. They also offer their new North America weight-management line Ketopia, along with Azul and FrequenSea, whole-food beverages with industry exclusive marine phytoplankton, a line of hemp-based whole-food products, immune support and weight management products, Pulse-8 powdered L-arginine formula, 24Karat Chocolate.