Lawsuit: Former 5Linx President Craig Jerabeck – Fraud Accusations
January 17, 2016
By Team Business For Home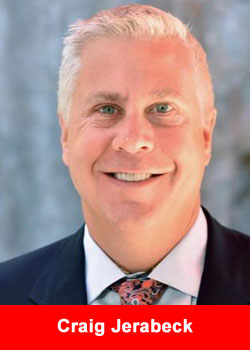 According to an article in the Democrat & Chronicle, an USA Today company, former 5Linx President Craig Jerabeck joined Paycation and offered Business Development Deals to 5Linx leaders and lying to creditors.
The Democrat & Chronicle:
One of the Rochester-area's fastest growing companies is embroiled in a legal imbroglio between current and former management, with allegations ranging from the cherry-picking of successful sales employees to lying to would-be creditors about company finances.
5Linx Enterprises, a highly successful network marketing company that sells everything from nutritional supplements to coffee to wireless security systems, last year sued former company President Craig Jerabeck, who left the company in September.
The lawsuit alleged that Jerabeck breached a contractual pact by enticing a number of 5Linx top employees to join him at a new venture. Jerabeck has responded that he did not solicit 5Linx employees. Plus, he argued, the network marketing workers are not traditional "employees" but are, instead, independent contractors.
A judge last month concurred that Jerabeck's 2006 non-disclosure, non-solicitation agreement did restrain him from soliciting 5Linx employees for a year after leaving the company. State Supreme Court Justice Matthew Rosenbaum blocked Jerabeck from soliciting, servicing or otherwise doing business with any 5Linx accounts, customers or vendors that he called upon, sold products to, or otherwise serviced.
5Linx officials referred questions to its attorney, Jeffrey Calabrese, of Harter Secrest & Emery LLP.
Justice Rosenbaum's December decision points to the validity of the company's claims that Jerabeck breached his contract, Calabrese said.
We have received a decision in which the court has restricted Mr. Jerabeck from taking certain actions based upon the agreement that he signed with the company, Calabrese said.
But the most volatile allegation in the lawsuit and subsequent legal papers may be a claim from Jerabeck that his former 5Linx partners — executive vice-presidents Jason Guck and Jeb Tyler — lied to would-be lenders about the company's financial standing.
The two "were attempting to secure additional financing for the company through the provision of a false number … to prospective lenders and investors and pressuring me to participate in their misconduct," Jerabeck said in an affidavit.
In particular, he alleged, the two wanted him to claim that what is known as EBITDA (earnings before interest, taxes, depreciation and amortization) was $5 million when it was instead about $2 million.
"Moreover, even though I objected to the use of the false EBITDA number, 5Linx used my signature stamp without my authorization to apply for credit at numerous financial institutions," Jerabeck alleged.
Some lenders rely in part on a company's EBITDA figure when deciding whether to make a loan. If a company lies to a financial institution on a formal application for credit, it could be open to civil litigation from the lenders and could also face federal criminal charges.
The current managers of 5Linx have denied the allegations. Instead, they say that they and Jerabeck simply differed on the EBITDA figures.
Guck and Tyler say in affidavits that they believed, based on the company's cash flow in 2015, that an EBITDA figure of between $4 million and $5 million was likely for the year.
However, Mr. Jerabeck had a much bleaker perspective on the company's cash flow and preferred using the lower EBITDA number for 2015, Guck said in an affidavit. They disagreed with Jerabeck, who claimed that 5Linx was not making any money, Guck wrote.
Jerabeck, Tyler and Guck were all telecommunications salespeople when they joined forces and created 5Linx in 2001. The network marketing company, which contracts direct salespeople across the United States and even internationally, quickly took off. In 2012 it was chosen by the Rochester Business Journal as number one of the region's top 100 fastest growing companies over the course of a year.
Now, there are tens of thousands of 5Linx salespeople who sell out of their homes, much like the Mary Kay approach to cosmetics sales.
5Linx has proved itself successful in its network marketing niche. It was recently ranked as the 84th largest direct sales company in the world by Direct Selling News, and provided a healthy quadruple return on an investment made in the company by the state's pension fund.
Jerabeck left his position in September and, according to court papers, joined another network marketing company, MontBriar, while assisting at yet another, the vacation network marketing company, Paycation.
Jerabeck then began soliciting successful 5Linx workers, while claiming that the company was in dire financial straits, in violation of his contract, the lawsuit alleges.
One successful 5Linx sales representative, Barry Johnson, said in an affidavit that Jerabeck tried to convince him to leave 5Linx in late September. Jerabeck allegedly told Johnson that 5Linx owed MontBriar chief executive Jeremy Monte millions of dollars and that Monte had plans to acquire 5Linx if the company failed.
Jerabeck explained that he was offering me a more lucrative deal than he offered to other 5Linx representatives because of my background and experience, and because if I came to Paycation, many other 5Linx representatives would come with me, Johnson said in the affidavit.
Jerabeck's attorney, Paul Keneally of Underberg & Kessler, said the 5Linx salespeople are independent contractors, not traditional employees, and Jerabeck should not be prohibited from approaching them. Still, he said, Jerabeck did not solicit the salespeople, as 5Linx claims.
He said he will likely appeal portions of Rosenbaum's ruling that claim Jerabeck did violate a contract.
William Faucette Jr., a former Rochester city chief of staff, is now the 5Linx CEO.