Le-Vel Achieves $350 Million Sales In 2015 With 500,000 Rep's
January 5, 2016
By Team Business For Home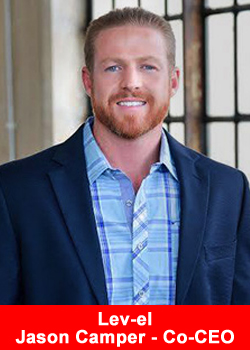 Weight and Health company Le-vel was founded in 2012 in the USA – Texas by Jason Camper and Paul Gravette and has achieved after $10 million in 2013 and $100 million in 2014 for 2015 $350 million in revenue with 2 million customers in the United States, Canada, U.K., Australia and New Zealand.
The largest and most successful companies in the world are extremely good at one thing. They build brands, not products. They are so good at this one focus, they can literally put their logo on anything and it is passionately accepted worldwide.
Le-Vel currently is looking at Mexico and South America, with no specific timelines for launches and has set a goal for 2016 to break $500 million in sales.
About Le-vel
The company was created and envisioned with a greater purpose, a premium plan.
This plan is not to create a product, or a product line, but to build a global brand, a new icon. A brand that encompasses ultra premium products: premium product lines. The new brand, for the better lifestyle, premium-seeking consumers.
As the Le-Vel vision is birthed with THRIVE, it will continue on with all of our brands and future premium products. Le-Vel will be a global giant; our logo will be on many different products, wherever you go, our logo will go with you. The quality, passion and efficacy with one product line, will flawlessly continue on to all product lines, because the true focus, our passion will always remain at its inception, The Brand: Le-Vel.