Pure Romance Acquires Passion Parties
January 12, 2016
By Nicole Dunkley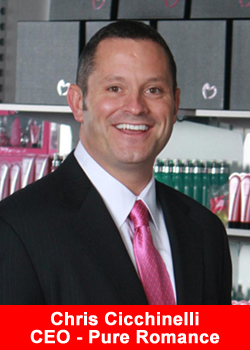 Pure Romance, America's largest and fastest growing direct seller of intimacy products, is now the leading provider in the United States and Canada with the acquisition of Passion parties and thousands of Consultants are expected to join the company.
The acquisition is expected to increase sales by nearly 20% annually and will also add new regions for the company, including Canada. This is the second major acquisition in the last two years to grow the organization to more than 25,000 Consultants representing the organization.
Which started as a small business in the basement of founder Patty Brisben's home in Milford, Ohio 20 years ago. In 2014, Pure Romance acquired Slumber Parties. This acquisition is a key component of Pure Romance's long-term growth strategy and enables the company to expand its network of Consultants and customers across the United States and Canada.
The Pure Romance team is excited to welcome Passion Parties Consultants into our growing family of women who embody our mission to empower, educate and entertain, said Chris Cicchinelli, President & CEO. Our Consultants' success is our first priority and we do our best to support them in growing their businesses.
Through its mission to empower women, Pure Romance has taken a lead role in what it calls the Pink Collar movement — women who are earning the income and providing for their families. In 2015, more than eight million women will attend a Pure Romance party.
Over the past five years, Pure Romance has experienced significant growth and this acquisition will further expand the company's North American footprint into key markets such as Cedar Rapids, Las Vegas, Oakland and Toronto.
About Pure Romance
Pure Romance is the nation's largest and fastest-growing woman-to-woman direct seller of relationship-enhancement products. Pure Romance markets its premier line of products, ranging from bedroom accessories to beauty products to lingerie, through a network of more than 150,000 specially trained or certified sales Consultants at in-home parties throughout the United States, Puerto Rico, South Africa, Australia, and Canada.