WOR(l)D Announces Its First World Tour – StayConnected
January 2, 2016
By Team Business For Home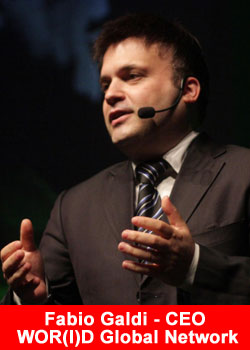 WOR(l)D also referred to as World GN is a global multi million dollar company that offers services in the telecommunications, renewable energy, technology and mobile telecommunication.
Its current headquarters is in the United States with its major offices in the United States, United Kingdom, Russia, Moscow, Ireland, China, Singapore and India.
According to the company:
The business network of WOR(l)D Global Network will adopt a new type of event that has only one goal: focusing on the people and the success stories of our company.
The first and unique in its kind, the StayConnected Tour will see our network as the key player.
The WOR(l)D President and CEO, Fabio Galdi, and the company management will undertake a three month journey around the world.
Through the StayConnected Tour Fabio Galdi and the company management want to get the real feel of the business emerging countries, to express their support to the network as a sign of gratitude for the work done so far.
Here are the dates of the tour: January: India and Dubai February: Tunisia, Argentina, Paraguay, Colombia. March: USA, Turkey, Russia, Kazakhstan
This is only the beginning of a series of events that will connect the the world through the mCell big news. The official hashtag of the events will be #StayConnected2016, you can use it to tell others about your experience during these extraordinary events.