Youlab Global's Relationship with Demond Crump Ends
January 22, 2016
By Team Business For Home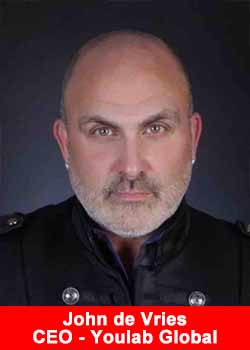 According to a YouLab Global press release: Crumps suspended for alleged misconduct
On Monday, January 18, 2016, Youlab Global suspended Independent Executive Demond and Qiana Crump, pending a complete investigation of reports of misconduct in violation of the company's policies and procedures.
Subsequently, Youlab Global and the Crumps parted ways as of January 19, 2016.
CEO and President, John de Vries, issued the following statement regarding the separation:
"Youlab Global is built on integrity and honesty. Although things did not work out, we wish Demond and Qiana the best in their future endeavors. This is an exciting time for Youlab Global and we would like to thank each and every one of our Executives for an amazing 2015.

Their hard work, commitment and loyalty have been remarkable and we look forward to a prosperous 2016 kicking off with the livestream of our company re-brand on February 20th."
Youlab Global does not typically disclose compliance matters, however, the Company is compelled to do so to avoid confusion regarding its former business relationship with the Crumps.
About Youlab Global
Youlab Global is an Ageless Living company guided by Vision, Belief, Integrity and Passion.
Our products allow you to FEEL the results and work from the Inside Out. We are a social commerce company with products marketed through independent distributors. For more information, please visit https://youlabglobal.com/.