1500 4Life Reps Attend Leadership Event In Panama
February 26, 2016
By Nicole Dunkley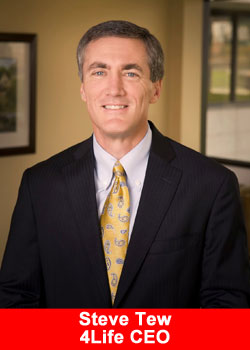 This past weekend, 4Life executives joined more than 1,500 distributors for an International Networkers Team "Fuerza Elite" leadership retreat. The event took place at the Westin Playa Bonita in Panama City, Panama.
The weekend's focal points included entrepreneurial training, success strategies, international networking, and leadership development.
Many distributor leaders attended, including Platinum International Diamonds Dr. Herminio Nevárez, Yadira Olivo, Juan and Damaris Rosado, Ángel Molina and Ivelisse López, Ileana and Hugo Johnson, Miguel Bermúdez Marín, and Iván Rodríguez and Marie Márquez.
Chief Operating Officer Danny Lee: "It's an honor to support Platinum International Diamond Dr. Herminio Nevárez and the International Networkers Team. These individuals made the important commitment to attend this event. Now it's our responsibility to provide them with the science, tools, and messages that will support their drive toward Convention 2016."
Corporate attendees included President and Chief Executive Officer Steve Tew, Chief Operating Officer Danny Lee, Senior Vice President of International Jeff Kalinin, Senior Vice President of Worldwide Sales Trent Tenney, Vice President of International Rich Decker, Vice President of International Preston Richards, Vice President of Field Development Nathan Larsen, Vice President of Field Development for Spanish Markets Deborah Dixon, Senior Director of International Daniel Taylor, and others.
Tew: "This event showcased the phenomenal opportunity that the Lisonbees gave us when they launched 4Life in 1998. The company's science, success, and service around the world is more relevant now than ever before. It was a pleasure to participate in Panama with so many active business builders from around the world."
About 4Life
In 1998, 4Life Founders David and Bianca Lisonbee launched the company's flagship immune system support product, 4Life Transfer Factor. As the first network marketing company to do so, 4Life's leading group of doctors, scientists, and researchers continue to advance immune system science with innovations in product formulation, production standards, delivery methods, and more. Today, people in more than 50 countries enjoy the immune system support of 4Life products.