Ava Anderson Re-Launched As Pure Haven Essentials
February 12, 2016
By Team Business For Home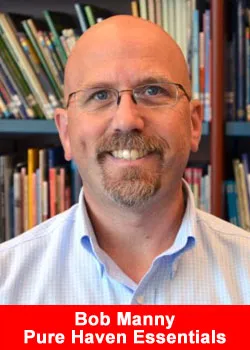 On January 26, news broke Ava Anderson was closing down business.
The company is re-launching under the name Pure Haven Essentials:
Today, February 12, 2016, marks a very exciting day for all of us at the Home Office together with all of you, our amazing Leaders and Consultants.
We enthusiastically introduce YOUR new company … with a steadfast mission to change the world! Pure Haven Essentials 3 words that matter … What's in a name? When it comes to our new company – your company – the name means everything. It stands for our values, our principles, our products, and above all, our mission of providing important and essential information along with pure, safe, effective products.
Today is Day 1 of our future. The start of something fresh, forward-thinking, and focused on your business success. Arming you with the very best and safest products in the marketplace. And powered by your passion, your caring, your work ethic, and your belief in our message and our mission.
These last 6 years have brought us to this place. The next chapter of our story is up to all of us. We are committed to writing this story of success together … with one voice … one powerful voice … for the good of every individual, family, community, and state. The future is ours to transform. One thing we know for sure as we begin…
A few key facts about Pure Haven Essentials product line:
All of these products are made in-house in our Warren, RI manufacturing facility.

All products are made with the very finest ingredients and no harmful chemicals; all ingredients are listed on each product.

Very soon, we will send out a list of products that will be re-launched with our new company. As we add more products that meet our superior standards of quality in the coming weeks, we will update you.
Our Testing Protocol & Quality Assurance Process
As a result of bringing all of our production in-house:
Product formulation and manufacturing will be directly guided by our Chief Product Officer.

All production will be overseen by our In-house Quality Control Department and subject to our rigorous Quality Control and testing protocols.

All finished goods will be subject to our Safety and Efficacy Testing program before launch.