ForeverGreen Introduces Ketopia Digestive Enzymes To Product Line
February 26, 2016
By Nicole Dunkley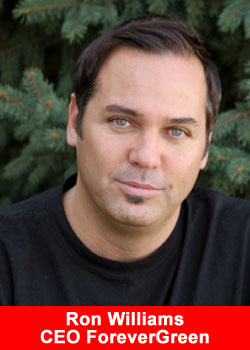 ForeverGreen Worldwide Corporation, a leading direct marketing company and provider of health-centered products, today announced the company has introduced a new product to its line, Ketopia Digestive Enzymes, as a part of the Ketopia weight loss system.
Most enzyme supplements fall short of supporting the body's digestive system and its necessary detoxification process, but ForeverGreen's Ketopia Digestive Enzymes are designed to help break down foods and maximize key nutrients.
Enzymes help to build new cells and tissues as needed while removing waste as required, especially during weight loss and detoxification. Enzymes are the foundation of energy and life force in all living things. The product was introduced this past weekend at the ForeverGreen February Fly-In event.
The event also consisted of guest speaker Dominic D'Agostino, PhD, who spoke on the advantages of Ketogenic diets. The primary focus of his research is developing and testing metabolic therapies that include ketogenic diets and ketone supplements to induce nutritional therapeutic ketosis.
Dr. D'Agostino is an assistant professor in the Department of Molecular Pharmacology and Physiology at the University of South Florida Morsani College of Medicine. He is also a senior research scientist at the Institute for Human and Machine Cognition (IHMS).
His research is supported by the Office of Naval Research (ONR), Department of Defense (DoD), private organizations and foundations. He is one of the world's leading experts in emerging science around exogenous ketone and nutritional ketone research.
About ForeverGreen
ForeverGreen Worldwide Corporation develops, manufactures and distributes an expansive line of all natural whole foods and products to more than 200 countries around the world, including their new global offerings, PowerStrips, Solar Strips and Beauty Strips, a series of Farmers Market products and a personal development program.