Nerium Continues Expansion In Japan And Welcomes Peter Dale As GM
February 24, 2016
By Team Business For Home International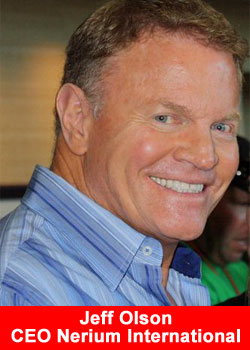 Nerium International, a global leader in scientifically advanced, age-defying products, takes its rapid growth one step further with a summer 2016 launch into Japan.
"Nerium is committed to meeting Japan's enthusiastic demand for scientifically-proven anti-aging products," said Jeff Olson, CEO of Nerium International.
"Our products provide the real results that educated consumers expect and our company offers an exciting direct sales business model that is embraced in the Asia-Pacific region."
Seasoned international business leader Peter Dale has been tapped to launch Nerium into the Japanese market, leaning on his more than 30 years of sales and operational leadership experience in territories spanning the United States, Japan, and Asia Pacific.
Born in Kyoto, Peter's history of excellence has effectively orchestrated Japanese and Asian expansions for both public and private multi-national corporations, bringing rapid revenue and sustained success. Peter will serve as General Manager for Japan as part of the Nerium International executive leadership team.
"Japan, the number two market in our industry, and the Asia-Pacific region hold the ideal markets for the continued international expansion of Nerium International at this time," said Dale.
"With the unparalleled excellence of Nerium's exclusive patented products, as well as the innovative business opportunity, the company is breaking sales records at every turn." Nerium International achieved more than $1 Billion in cumulative sales within four years, earning top recognition by Inc. 500 and Direct Selling News in 2015.
About Nerium International
Nerium International, LLC, headquartered in Addison, Texas, is a relationship marketing company that markets breakthrough anti-aging products validated by science. Since its August 2011 launch, Nerium has reached record-breaking sales and earned industry accolades while building a loyal customer base of millions in the U.S., Canada, Mexico, and South Korea. Led by an award-winning executive team with more than 220 years of collective industry experience, Nerium International is committed to developing and distributing anti-aging products that are rooted in real science, produce real results and improve consumers' lives.