Top European Leaders Join LifeVantage
February 19, 2016
By Team Business For Home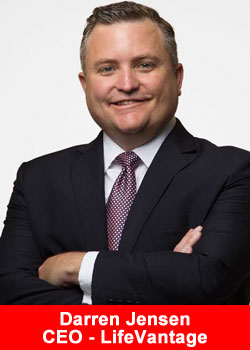 Thomas Perez, Swann Xerri, and Alexandre Zenasni join LifeVantage as Independent Distributors.
Thomas Perez comes from an MLM family who gave him belief and trust in the industry. He started his network marketing career just 4 years ago at the age of 19 and in the last two years he became the youngest Diamond and went on to achieve Double Diamond, but he was looking for more.
He was looking for a company with strong leadership, an effective system to help others achieve success and he was looking for a mentor.
Alexandre Zenasni was born in Marseille, France where soccer is a religion more than a sport. His passion for sports helped him develop his team spirit and mindset as well as his ability to connect with people. He loves MLM and has been in this exciting industry for 26 years.
During the past 11 years, he has reached the top positions within each company that he worked with and attributes his success to his team spirit and mindset.
Swann Xerri has been involved with network marketing for 12 years. He has owned his own successful businesses and worked as a Marketing Director, but his true passion and greatest success comes from network marketing. He and Mr. Zenasni have built great teams, achieved top positions in every company and earned millions. Due to his achievements, Mr. Xerri has been featured in Success From Home magazine.
To be successful in the industry long-term and make sure we build a legacy for our children and grandchildren, there are certain criteria that we need to look for in a company; the management, the products, the compensation plan and the timing," says Mr. Xerri. "Very few companies in the industry have all of them.
When I found LifeVantage, I saw long-term stability, transparency typical of a publicly traded company, revolutionary products that we can be proud to promote, a compensation plan that is as powerful for the new comers as it is for the top leaders, and timing with the European launch."
He continues, "All these made it impossible to not get involved with the company. Whether people have a traditional job or business or are already in the MLM industry, everyone should seriously consider what
LifeVantage has to offer."
Our sponsor, Romacio Fulcher, is a top leader within the Network Marketing industry with the vision and energy to lead many people to success and change their lives," says Mr. Perez. "His ability to communicate ideas in a simple manner makes it easy for others to duplicate. Working and learning from him brings us to a whole new level as a professional within the industry, as well as from a personal perspective."
Success is not just a matter of hard work, but like a good recipe it is having all the right ingredients together," says Mr. Zenasni. "Beginning today and for many generations to come, people will be talking about what is happening right now. The chance we have is to be in the book and not just reading it. Romacio Fulcher is excited to join forces with Thomas, Alexandre and Swann.
He says, Their international experience combined with the LifeVantage model and the timing of the European launch is perfect. Their enthusiasm, passion, and commitment to making a difference for their families and others has inspired so many. Thomas, Alexandre and Swann lead with their hearts and put their hearts into action. This is the winning formula we will build on for a long and successful partnership."
About LifeVantage Corporation
LifeVantage Corporation (Nasdaq: LFVN), is a science based network marketing company dedicated to visionary science that looks to transform health, wellness and anti-aging internally and externally at the cellular level.
The company is the maker of Protandim®, the Nrf2 Synergizer® patented dietary supplement, the TrueScience™ Anti-Aging Skin Care Regimen, Canine Health, the AXIO™ energy product line and the PhysIQ™ smart weight management system. LifeVantage was founded in 2003 and is headquartered in Salt Lake City, Utah.