Total Life Changes Releases New Skin Serum At The 2016 TLC Awards Show
February 2, 2016
By Nicole Dunkley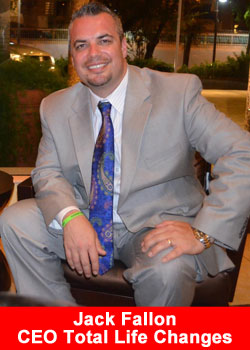 Guests from across the United States and as far as El Salvador and the Netherlands traveled to New Orleans to attend Total Life Changes' 2016 Next-Level Training & Awards Show. TLC's event was hosted by Vivica A. Foxx and Carl Payne at the Ernest N. Morial Convention Center on January 29th-30th. The event kicked off with several incredible event-only Buy One Get One Deals.
"I wanted to create packages that would not only generate value and excitement for our guests, but also truly reward them for making a commitment to attend this event. Attendees could choose from three BOGO Iaso® Tea packs (25, 50 and 150) as well as BOGO home party kits and shapewear garments. The buy one get one deals were very well-received" explains Total Life Changes' Chief Operating Officer John Licari.
An all-new World Class Business Starter Kit was presented by TLC's Chief Marketing Officer, Scott Bania. He articulated the importance of providing early support for new distributors and discussed each component of the kit. Training was also provided by Success Partner's Vice President of Sales, Ross Crago. He addressed a crowd of over 3,500 guests and explained the impact and importance of using TLC's custom MOMENTUM Magazine as a business tool.
There is no tool out there as effective as a magazine. It delivers powerful third-party credibility and makes it simple for the newest person to get in action immediately. In our experience at Success Partners, we have seen this time and time again. We have been fortunate enough to partner with companies and witness the growth over a short period of time by simply helping them to understand the importance of using a powerful tool like the magazine in a duplicatable system.
I see the potential for TLC to duplicate the same great success that many of these other companies have once every distributor is using the same tools in the same way. What will be especially effective for TLC is that they decided to put three magazines in every distributor kit which will empower the newest rep to get into action immediately, summarizes Ross Crago.
All of the guests that purchased the TLC Business Starter Kit at the event were automatically enrolled in an exclusive product sample giveaway. Forty-five winners were randomly selected and received a 1 oz. pre-production bottle of TLC's All New Skin Serum named, Envidia. The crowd erupted with cheers after viewing a video that discussed the science behind growth factor technology and several real-life testimonies from pre-production users.
Special guest Dr. Luis Romero, has been studying stem cell research since 2000. He has forty-five years of medical experience. He is a Cardiologist and Clinical Pharmacologist, with a Post-Graduate degree from Harvard University and the University of Massachusetts.
Dr. Romero specializes in research of stem cells. He summarized the science behind growth factor technology and explained why TLC's newest skin care serum Envidia is sure to create envy in the industry, while helping thousands and thousands of families improve their skin conditions. From wrinkles to fine lines, to age and sun spots, Envidia is expected to repair damaged skin by way of growth factor technology.
Friday's Next-Level Training ended with special guest speaker Dale Calvert, a leading MLM consultant of over 20 years. "Dale has always been a great resource for my own personal development. We have maintained a great relationship over the past two decades. We just hired Dale to help support our newest distributors and I am extremely pleased with the early results," says TLC founder and CEO, Jack Fallon.
Saturdays' Awards program set a new standard in formal recognition and edification for TLC distributors. With the help of Empire's Vivica Foxx and comedian/actor Carl Payne, guests were treated to first-class entertainment, including a Red Carpet Experience. Special performances included a reenactment of Janet Jackson's "Rhythm Nation" choreography and special appearances by Michael Jackson and Prince performers from Las Vegas.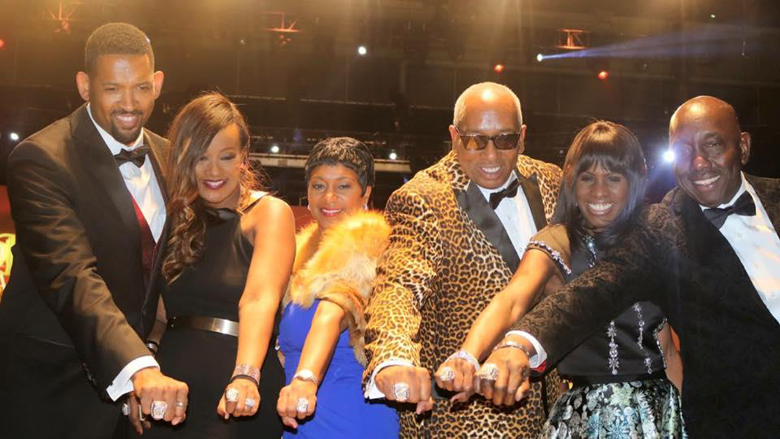 The Awards Program was made up of twelve categories. Winners received custom TLC Award Trophies with photo and video opportunities that showcased their accomplishment. The TLC Visionary Award was given to the Top Female Network Marketer of 2015, Stormy Wellington.
The weekend's event concluded with a Black-Tie Masquerade Ball and an announcement of a U.S. Regional Event tour named, 2016 A Year of Miracles. Early Bird tickets are available now:

TLC Ambassadors, William & Denise Lee
February 20, 2016 in Philadelphia, PA
TLC Executive Ambassadors, Erwin & Twiler Portis
March 19, 2016 in Houston, TX
TLC Executive Ambassadors, Gregg & Lenika Scott
April 16, 2016 in Raleigh, NC
TLC Global Director, James Dentley
May 28, 2016 in Chicago, IL
TLC Ambassador, Stormy Wellington, 2015 Top Female Network Marketer of the Year
TBA, Maryland (DMV)
The Main Event
TBA, Atlanta 2016
Find more info here: https://global1team.com/