TruVision Set To Host Upcoming TruSummit Event
February 28, 2016
By Nicole Dunkley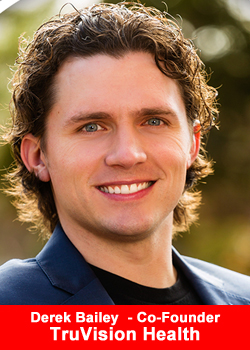 TruVision Health recently announced it will host an event at the Grand America Hotel in Salt Lake City, Utah, on June 16th, 17th, and 18th. The TruSummit "Live Fulfilled" event welcomes all to attend and is open for registration at truvisionhealth.com now. This event promises to educate, entertain, and inspire attendees for years to come.

Just as its name suggests, TruVision Health has a vision of making quality, effective, and affordable health and nutrition products accessible to everyone.
As one of the fastest growing companies in Utah, TruVision Health focuses on the safety and efficacy of products while instilling a company philosophy and culture that is genuinely focused on lifelong health. TruSummit will offer an opportunity to see and participate in this vision firsthand.

Derek Bailey, founding partner of TruVision Health, has always been passionate about events and the power they have to connect with others. Bailey commented on TruSummit saying, "We are dedicated to create an amazing event based on the platform to help people to see things clearer, love a little deeper, and most importantly, live their lives in a way that fulfills them and helps them to impact the lives of others."

TruVision Health offers customizable product lines that work synergistically together. The company's recent launch of five new products provides a core regimen with additional products that can be added based on an individual's nutritional goals and needs.
TruVision Health is creating change in the health and wellness industry with the simple goal of providing effective products at affordable prices. The company's unique sampling program facilitates personal use rather than selling expensive one-size-fits-all packs.

TruSummit will take place at Salt Lake City's The Grand America Hotel. Group rates have been secured for the event but space is limited so plan accordingly. Details on the event and hotel accommodations are available on the TruVision Health website.

In addition to changing lives by educating people on the substantial nutritional deficiency that comes with today's modern diet, TruVision Health aims to improve the overall quality of life. The reward of health is first and foremost but incentive trips like the May FOCUS event in beautiful Zion's National Park provide personal development and fun.

About TruVision Health
TruVision Health is quickly becoming the global leader in premium health products. Beginning with the company's flag ship products designed to support and maintain healthy blood chemistry, TruVision Health is committed to designing cutting edge, effective products. Launched in 2014, TruVision is already poised to become the world leader for premium health products.