Avon Discloses Plan To Downsize And Move Headquarters To Britain
March 16, 2016
By Nicole Dunkley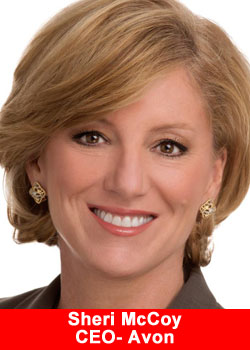 After spinning off its North America business in a deal with Cerberus Capital Management LP, Avon Products Inc. said next steps will include job cuts and a move to the U.K.
The recent deal saw Cerberus invest $435 million for a 16.6 percent ownership stake in Avon, a maker of beauty, household and personal-care products.
The private equity firm paid an additional $170 million for 80 percent ownership in Avon North America, which will now operate as a privately held entity under the name New Avon LLC. Avon, less North America, came away from the table with about $1 billion in cash on the books.
Looking to the future, management on Monday laid out the bones of a three-year plan to streamline continuing operations in more than 70 markets. The strategy includes standardizing roles and processes across commercial operations. On the corporate side, Avon said it will cut both filled and open positions to reduce its global staff by 2,500. At the close of 2015 Avon had 28,300 employees outside its North American operations.
The company also plans to transition its corporate headquarters from New York City to the U.K., where Avon has built up extensive operations. The corporate move will not impact Avon's other New York facilities in Suffern and Rye.
"The actions we are taking today will bring our corporate and commercial businesses closer together, which will drive efficiencies, improve operational effectiveness and deliver significant cost savings," Sheri McCoy, CEO of Avon Products, said in a statement.
Management expects to save $50 million this year from payroll cuts and the elimination of open positions. Beginning in 2017, the measures are expected to save around $65 million to $70 million a year. Avon also will record a $60 million charge in the current quarter as a result of the layoffs.
About Avon Products, Inc.
Avon is the company that for more than 125 years has stood for beauty, innovation, optimism and, above all, for women. With nearly $9 billion in annual revenue, Avon products are sold through 6 million active independent Avon Sales Representatives worldwide. Avon products include color cosmetics, skincare, fragrance, and fashion and home, featuring such well-recognized brand names as Avon Color, ANEW, Avon Care, Skin-So-Soft, and Advance Techniques.