Beautycounter Adds Safety-Conscious Baby Collection
March 16, 2016
By Nicole Dunkley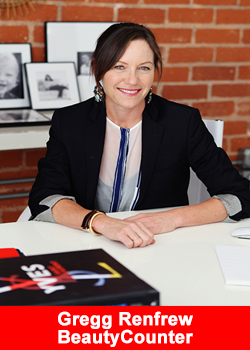 Beautycounter Inc. is on a mission to get safe products into the hands of everyone—most recently, parents. The safety-conscious brand this week rolled out a collection of products for baby.
The new offerings, created for infants age newborn to 2, build on Beautycounter's existing range of skincare, makeup and body products. The Beautycounter Baby collection is made with the same meticulous research and testing that goes into all of the company's products, which are free of harmful and unnecessary ingredients.
"Unscented and uncomplicated formulas that deliver are the only skincare necessities your baby needs," said Christy Coleman, Head of Innovation at Beautycounter and makeup artist to celebrity clients such as Alessandra Ambrosio, Miranda Kerr and Emmy Rossum.
Beautycounter Baby offers a soothing oil ($22), protective balm ($22), and all-over wash ($20), with labels featuring organic shea butter, jojoba oil, coconut oil and other moisturizing ingredients. The California-based company, in partnership with Mother magazine, recently hosted a launch party in Los Angeles to introduce its new collection to bloggers, editors and other influencers.
About Beautycounter
Based in Santa Monica, Calif., Beautycounter is leading the way to better beauty, putting performance and health first. A certified B Corporation, Beautycounter develops and sells chic, professional-grade cosmetics and skin care products made without ingredients linked to health concerns. The company has banned from its products more than 1,500 harmful ingredients linked to cancer, hormone disruption, reproductive toxicity, skin irritation, cumulative exposure risk and other hazards.
Beautycounter was founded in 2013 by Gregg Renfrew, a forward-thinking entrepreneur known for turning concepts into thriving businesses. She sold her successful bridal registry company, The Wedding List, to Martha Stewart Living Omnimedia, where she served the company in executive management.