Bioceutica Announce Plans For BRITE 2016 Event
March 15, 2016
By Nicole Dunkley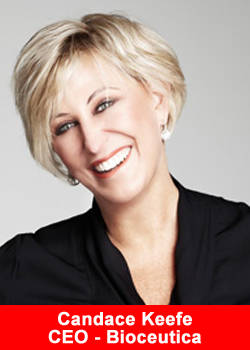 Leading health and lifestyle brand Bioceutica will head to Dallas on 12th – 13th August 2016, Texas to host their annual BRITE Gala.
The Gala which Bioceutica confirmed in February, is to be held at the Marriott City Center and will open its door to all Bioceutica consultants, both new and established.
The event will also offer the opportunity to get up close and personal with one of the U.S's most exciting and transformative health brands.
Central to this year's BRITE Gala is the promise of a brand new and exclusive product launch set to take place during the event.
Hosted by CEO Candace Keefe and brand leader Pierre Bottiglieri, the launch has already been noted as history making and is speculated to showcase the very best advancements in human nutrition, biochemistry and cosmeceuticals.
2016's BRITE, which stands for Bioceutica, Recognition, Inspiration, Training, Event will also play host to the first ever Founders Dinner, after the brand launched its founders circle initiative last year.
The exclusive VIP dinner will reward those who have shown unwavering dedication and passion for Bioceutica's mission and who as a result, have succeeded in progressing as independent consultants.
Another key part of the annual event is the awards Gala itself, which is organized to celebrate the individual achievements of Bioceutica's independent consultants.
Of the awards on offer, all eyes will be on is sure to be the BRITE Excellence Award, which for the past few years has been handed out to select individuals who have out shined their potential and used vision and insight to grow their own profitable businesses as a Bioceutica Consultant.
Bioceutica believes that the BRITE Gala plays a pivotal role in the future growth and development of the brand and its independent consultants. Whilst consultants are in business for themselves, the brand is committed to ensuring they do not feel as though they are by themselves during their exciting journey to success and financial freedom.
By offering recognition, rewards and inspiration through the BRITE Events, Bioceutica is confident that people will be able to access the resources needed to grow both personally and professionally, and increase their understanding of why it's so important to spread the brand's message of natural health, well-being and happiness.