Buyezee Launches Impartial Comparison Shopping Engine
March 1, 2016
By Team Business For Home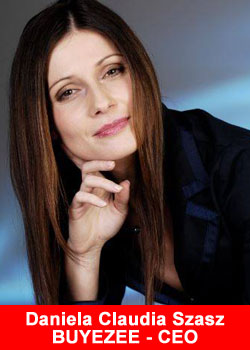 Buyezee an E-Commerce service company with an Uni-Level compensation plan has strong interest from the Direct Selling Industry.
The company, based in Delaware, USA said that:
Our introduction of the totally non-biased, free-to-use tool has marked the beginning of increased confidence in shopping comparison.
Their consumers search hundreds of millions of products, from tens of thousands of online merchants to find any product; with the service automatically sorting the result by price. A seemingly difficult task in the modern day online hyper-economy.
Initially launching in 11 countries worldwide (USA, Germany, United Kingdom, France, Spain, Italy, Netherlands, Switzerland, Austria, Canada, Thailand), their powerful search service allows shoppers to find the same product in multiple countries simultaneously, enabling them to instantly compare prices internationally.
A very timely service, given the rise in popularity of forward shipping to countries beyond Europe, such as Russia, Australia and Thailand.
As a totally independently owned company, Buyezee boasts the ability to be agile, with no overriding influence from outside forces. Their shareholders, CEO Daniela Claudia Szasz and CTO Antony Spear each have to agree on decisions regarding policy and direction, allowing Buyezee to remain completely immune from the pressures that have previously ruined a similar service from others.
Another feature to be experimented with is the Price Alert service, whereby the price you would ideally like to pay is specified for a particular product. The Buyezee engine then goes to work, finding the best possible match for you. It will then send you an alert when that, or a similar product, is available at your target price.
For the frequent flyers, the service also comes fully loaded with feeds from existing, well known travel sites; driving down prices on bookings for flights and hotel rooms in a similar fashion to shopping. Aggregating results from hundreds of airlines and hotel booking engines, Buyezee gives the feel that cost-cutting is being made simple.
Our business is all about saving our customers money and when you combine our impartiality, 'Price Alert Service' and our 'Favorites' feature, [their website allows you to 'favor' products, showing the price now and at the time of entry] we're giving consumers a hugely powerful tool that services all of their shopping needs.
says Buyezee Chief Technical Officer, Antony Spear.
Certainly, the range of prices available on the site is quite staggering. We have already saved tens of thousands of people, literally hundreds of thousands of pounds! continued the visibly excited CTO. It is easy to see how, with search results differing in price by up to 30%, in some cases.
With traditional services receiving bad press, due to their promotion of 'own deals' and higher paying offers, Buyezee occupies a unique position and is second to none; removing these confusing and misleading results from the user experience, focussing on providing a 100% un-biased, clear, fair, best price for every customer. It is likely we will see an increasing shift in a market looking for https://www.buyezee.com/shopping this type of up front service.
About BUYEZEE LLC:
BUYEZEE present search data to our members in an easy, quick and informative template from a database compiled of millions of products from thousands of retailers. We are passionate in assisting our members being able to save time and money by using the Buyezee LLC Shopping Comparison, Daily Deals and Travel Services.
We work with thousands of trusted brands from all corners of the globe and continue to develop relationships that we feel can bring value, savings and quality to our members.
BUYEZEE provides you with an enormous department store, a prime location in the shopping mall for free. In this store, all products that exist worldwide are available simply everything. You can then use the products to get the best price available, without any charge to the customer. For more info please visit: www.buyezee.com and www.buyezee.net