Jeunesse Launches ZEN Project 8 In Partnership With Mark Macdonald
March 31, 2016
By Nicole Dunkley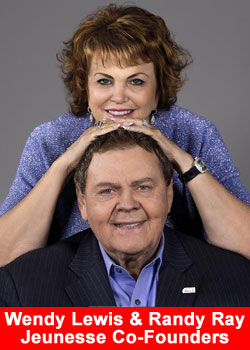 Leading direct selling company Jeunesse has partnered with popular celebrity nutritionist and renowned fitness guru Mark Macdonald to create ZEN Project 8, a balanced weight management system.
The program pairs Jeunesse ZEN BODI™ products with an 8-week exercise and lifestyle program organized into three phases in which participants detox their bodies, ignite metabolism and learn how to make the plan a way of life.
The crux of the plan is the "Eat in threes" concept of eating a balance of protein, fat and carbohydrates every three hours.
Jeunesse Chief Visionary Officer, Scott Lewis commented,
"We are pleased to partner with Mark Macdonald to provide an easy-to-follow, systematic approach to weight management and lead this powerful community health movement.
Combining Mark's expertise with great-tasting, science-based and effective ZEN BODI products is another way we're helping people look and feel young."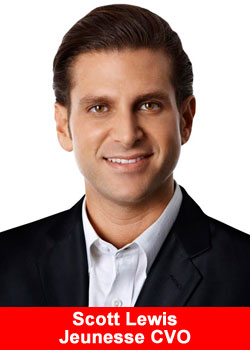 ZEN Project 8 debuted at the Jeunesse LEAD event March 10th at the Wynn Las Vegas. The program launch included the addition of two new ZEN BODI products – ZEN Fuze™ protein shake and ZEN Prime™ a detox phase product. The ZEN Shape™ supplement and ZEN Fit™ amino acid drink round out the product line.
As the ZEN Brand Ambassador, Macdonald is available throughout the three program phases to offer support and inspiration with weekly coaching videos, delicious recipes and info-packed blogs.
A New York Times bestselling author and regular contributor to CNN and HLN, Macdonald has helped thousands burn fat, build muscle and increase energy – from celebrities and athletes to soccer moms.
"ZEN Project 8 is a movement to end dieting nonsense and provide real solutions," Macdonald said.
About Jeunesse
Jeunesse is a global direct selling company with a mission to positively impact the world by helping people look and feel young, while empowering them to unleash their potential. The company's skin care and nutritional products are made in the USA exclusively for Jeunesse and make up a comprehensive Youth Enhancement System.
With multilingual customer service, a back office support team, global enrollment system and in-house programming, the company has developed a cutting-edge, global platform that has harnessed the power of technology to share innovative products, training and support through 32 fully operational offices to markets in over 100 countries. For more information, visit Jeunesseglobal.com.