Sandy Heim Joins SPX Nutrition
March 2, 2016
By Team Business For Home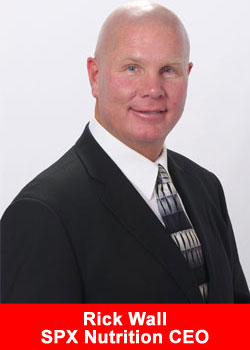 SPX Nutrition is excited to announce the addition of Sandy Heim to their corporate team.
Sandy will assume the role as Director of Health and Nutrition. She brings with her over two and a half decades of professional practice in the health and wellness industry.
In her new role, Sandy will work with the corporate team to develop and implement innovative health and wellness programs that will assess and evaluate each individual's nutritional needs and create a personalized program designed to optimize their weight loss and nutritional goals.
Sandy is an accomplished business professional with over 25 years in the health, nutrition and weight loss industry. Sandy has a bachelor's degree in nutrition and holds numerous professional certifications within nutritional and weight-loss education, product development and weight loss therapy.
Sandy has been a top executive and consultant for several very well known weight-loss franchise companies throughout the world. As the lead nutritionist for these companies, Sandy was able to develop a multitude of weight-loss programs, create and publish the company's weight loss manuals, and provided the training and education for the company's corporate staff.
Throughout her career, Sandy has had the unique opportunity to work alongside some of the industry's greatest physicians at both the Mayo Clinic and John Hopkins Hospital. With the help of these first rate physicians, Sandy was able to develop the "metabolic test" in which the metabolic syndrome can be diagnosed. With this diagnosis, she is able to create a complete customized nutritional program exclusively for each individual.
Sandy is an acclaimed speaker and inspirational coach in the field of health and nutrition and has been the owner and CEO of a very successful weight loss clinic for many years. Sandy's professional career span of over 25 years has helped her to understand that everybody's weight loss program is different and must be customized in order to achieve maximum results. She is a true believer that there is no such thing as a "one size fits all" weight loss plan.
By using this philosophy, Sandy has inspired thousands of people across the world to live a healthier lifestyle. When asked what made her choose to align herself with SPX Nutrition after being an industry consultant for so many years Sandy stated:
Many of the products on the market today are not what I would call "good clean, basic and necessary" products. In fact, many of them do not provide any REAL benefits for people.
However, after researching SPX Nutrition's products and discovering the high quality ingredients and formulations, coupled with hearing the CEO's vision of truly being on a mission to improve people's health coupled with the desire to help with the fight against obesity, I became very inspired.
I knew that by combining forces with SPX Nutrition, I could truly help make an even bigger impact on the world by helping people all over the world live a happier healthier lifestyle.