Stampin' Up! Names Sara Douglass As CEO
March 26, 2016
By Team Business For Home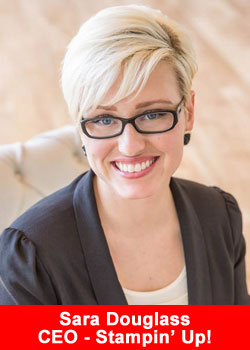 According to an article on Shelli Gardner's website Sara Douglass is appointed as new Stampin' Up! CEO.
Shelli Gardner:
When Stampin' Up! was young, I wondered how involved in the company our family would want to be as they got older. I sometimes worried that no one would love Stampin' Up!—our employees and our demonstrators—as much as me.
Thankfully everyone has had some involvement at one point or another in their life, and several are currently working for Stampin' Up! It's been a blessing to work with family and most recently to work so closely with Sara.
Sterling and I are especially pleased with how she's stepped up this past year as Interim CEO and have felt for many months that making this transition sooner rather than later was the right thing for us, for Sara, and for the company.
I'm excited to let you know (it was announced yesterday) that Sara is now the official CEO!
She is competent, creative, and committed to Stampin' Up!, and I know she'll be an incredible leader for many years to come!
I'm most excited about the opportunity to collaborate with Sara as well as have more flexibility in spending time with Sterling doing some of the things on our wish list.
I feel like I get to enjoy the best of both worlds! And I'm so grateful to Sara and her family for loving Stampin' Up! enough to carry on the vision that began 28 years ago—a parent's dream come true.
Shelli Garder and Sara Douglass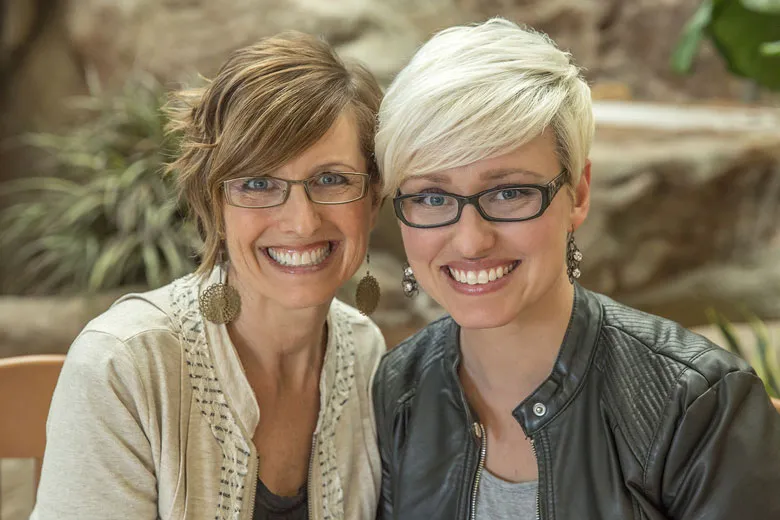 About Stampin' Up!
Stampin' Up!, a 26-year old, multi-million dollar direct-sales company, offers an exclusive line of decorative stamp sets and accessories for paper crafting, home décor, greeting cards, digital designing and scrapbooking. Currently, tens of thousands of demonstrators from the United States, Australia, New Zealand, Canada, France, Germany, and the United Kingdom teach the art of stamping.
Stampin' Up! operates two state-of-the-art facilities including an 80,000-square-foot manufacturing plant in Kanab, Utah; and a 300,000-square-foot corporate office, distribution center and demonstrator support call-center in Riverton, Utah. For more information call 801.257.5329 or visit www.stampinup.com.