Trévo Adds Retail Program
March 2, 2016
By Team Business For Home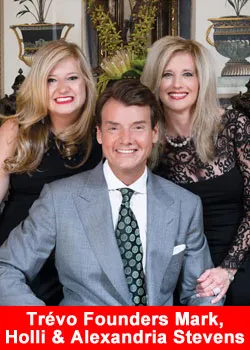 Trévo, the nutritional supplement company based in Oklahoma City, Okla., expanded its operation in a major way by rolling out a brand new retail program this year.
In a wave of recent enhancements, the company introduced Trévo Elite, a program that makes the Trévo product available to everyone worldwide, regardless of business participation.
Trévo Elite enables customers to purchase Trévo in a variety of packages consisting of the standard 32-oz bottles, as well as the 2-oz Trévo 2Go's.
Along with the retail program, Trévo is also offering an Elite Subscription, which allows customers to receive their monthly product at a discounted rate.
Trévo President and CEO, Mark Stevens, expressed the company's excitement over the opportunity to make the product available to everyone, even those who don't necessarily want to be approached with the opportunity side of the industry.
"This is a very important step for our company," Stevens said. "Many people choose not to use great products from our industry because they don't want to be pushed into getting into the business. Now, that hesitation is alleviated for those individuals and we couldn't be more thrilled. Our product's reputation speaks for itself and we have been blown away by the response to this recent enhancement."
As part of the Elite Program rollout, the company introduced www.trevoelite.com, a website designed for individuals to learn about and purchase Trévo's powerful nutritional product with no mention of the business. This provides Trévo Life and Health Coaches a place to send prospective customers where they can find out about the wonderful wellness benefits Trévo can provide them and their families.
Trévo has had a busy year thus far, having already introduced its latest promotion, the Elite Program, and some brand new compensation plan enhancements. Adding to the excitement is Stevens' 2016 Elevate Tour, which will see stops in over 20 countries in a four-month stretch.
"It is a busy time for us, for sure," Stevens said. "But to us, 'busy' means 'exciting'. We are absolutely thrilled about these recent developments and we have been so excited by the response from the field."
ABOUT TRÉVO
Trévo's Founders are Mark and Holli Stevens who have a proven track record of over 16 years as owners of a successful network marketing company. Mark and Holli have also been on the "other side of the table" as independent representatives, building organizations with tens of thousands of members. This dynamic duo also possess nearly four decades of combined business ownership expertise.
Trévo's proprietary blend of over 174 premium nutraceuticals, including maqui and acai berries, mangosteen, amalaki fruit, gotu kola, ashwagandha and a cornucopia of other fabulous nutraceuticals. In fact, Trévo has developed the only nutritional supplement in the world to combine and harness the power of such a remarkable array of vitamins, minerals, "supergreens," antioxidant-packed fruits and vegetables, coral calcium, and herbs from around the globe.
Based in Oklahoma, Trévo LLC is powered by a global network of many thousands of energetic and excited Life and Health Coaches.