Vemma Sales Up 65%
March 19, 2016
By Team Business For Home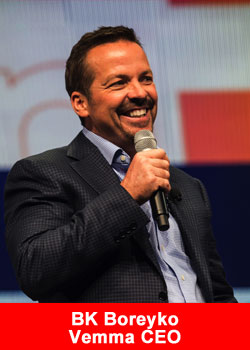 Vemma has filed his quarterly report to the USA court.
The two big takeaways from this report is that sales since November are up 65% and Vemma would be profitable if it wasn't for the debt the receiver created for the company.
I have a lot of respect for BK Boreyko, Vemma's CEO. It is a General who lost 95% of his resources, revenue and troops, is under heavy fire, refuses to surrender and makes progress. Never quit is often a slogan in Network Marketing, BK Boreyko deserves the Never quit award 🙂
Despite the significant operational obstacles, 2,985 new Customers and 25 new Affiliates have joined Vemma since the company restarted its operations on October 8, 2015.
As described in detail in the Corporate Defendants' Quarterly Report Dated:
The Temporary Receiver's shutdown of worldwide operations on August 24, 2015, was devastating to the business. However, since restarting operations on a limited basis in October 2015, Vemma has been able to slowly rebuild its business, starting with its North American operations.
As shown below, Vemma's gross North American sales from November 2015 to February 2016 have increased by almost 65%:
November 2015 $723,7501

December 2015 $899,002

January 2016 $854,772

February 2016 $1,192,726
BK Boreyko stated:
Once the Company completes its resolution of the extraordinary expenses caused by the Temporary Receiver's actions, the Company will be operating in a profitable manner.
Due to demand for its innovative nutritional products and customer loyalty, Vemma anticipates that its sales will continue to grow.
A few highlights from the report:
As a result of the Temporary Receiver shut down of the business worldwide, Vemma's long term lease at its 51,000 square foot premises went into default. The shut down of the business also resulted in Vemma defaulting on its Equipment Loan with Wells Fargo Equipment Finance, Inc. ("WFEF").
In exchange for a reduction in monthly rent from almost $80,000 to $10,000 and a change in the term of the lease from a 7 year lease to a month-to-month lease, Vemma agreed to release $1,250,000 in funds held as a Letter of Credit for the benefit of the landlord.
In connection with the Equipment Loan, Vemma reached a forbearance agreement with WFEF which provided for, among other things, a reduction in monthly payments from $47,831.69 per month to $25,000 per month. Accordingly, Vemma has addressed the immediate issues regarding its office lease and Equipment Loan.
Notwithstanding the continuing FTC litigation and the Temporary Receiver's decision to shut the business down worldwide, credit card charge backs for Vemma's products are extremely low. Vemma's charge backs for the months December 2015 through February 2016 averaged $2,755 per month, which constituted just 0.28% of monthly sales.
About Vemma
Founded in 2004 by BK Boreyko and his two sisters, Karen and Lauren, Vemma Nutrition Company has become known as one of the premier industry leaders specializing in premium liquid nutrition. Every month, thousands of new customers experience the positive difference of the clinically studied Vemma Formula.
The Vemma brands include the clinically studied Verve® healthy energy drink and Vemma Bod-e®, a transformational weight loss line. Vemma is headquartered in Tempe, Arizona, and distributes its products in more than 50 countries through global affiliate marketing.
For more information, please visit Vemma.com