Young Living Top Earners Added To The Earnings Ranks
March 20, 2016
By Team Business For Home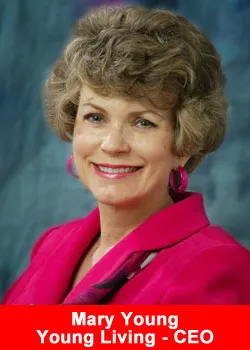 We have added a large number of Young Living Essential Oils Top Earners to the Business For Home ranks, you find them in below list.
Young Living Essential Oils LC disclosed earlier that—for the first time in company history—annual sales topped $1 billion in 2015. The pioneer in essential oil products is one of just nine U.S.-based direct selling companies to reach the billion-dollar benchmark.
In June 2014, the company announced that its global staff had grown to 1,000. Now, that number has surpassed 2,000.
In December 2015, Young Living moved its 500 call center employees to a new facility, one that will accommodate the 50 percent increase in staff the department expects in 2016. This year management also plans to open three new markets, upping the total to 17.
D. Gary Young, an expert in the field of essential oils, founded Young Living in 1993 and served as CEO. His wife and co-founder, Mary Young, took on leadership of the company, equipped with two decades of experience as a Young Living executive. The Lehi, Utah-based, USA company today sells more than 500 essential oils and essential oil-infused products, backed by its Seed to Seal commitment.
Management stated:
The reasons for joining Young Living are as diverse as our product offerings. Some members are attracted to the compensation Young Living offers, some wish to discover a sense of purpose and independence, while still others simply want to enjoy wholesale access to superior products.

Whatever our members' reasons for joining, Young Living is committed to the quality and authenticity of our product line and believe that our Young Living family shares this common belief.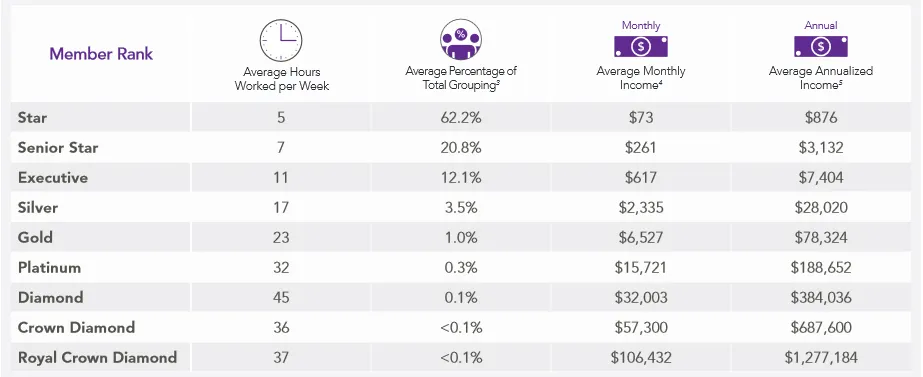 About Young Living Essential Oils
Young Living Essential Oils, LC, is the world leader in essential oils with a strict Seed to Seal® process to produce pure essential oil products for every individual, family, and lifestyle. This process ensures that all products are genuine, free of synthetic chemicals, and pure. This commitment stems from the company's 20 years of stewardship toward the earth and its people. For more information, visit YoungLiving.com.
We have listed the Royal Crown Diamonds, Crown diamonds and Diamonds. For adjustments please use this confidential form.
Young Living Essential Oils Top earners on file
| Nr. | Name | Est. Month | Est. Year | Company |
| --- | --- | --- | --- | --- |
| 1 | Debra Raybern | | | |
| 2 | Gregg and Carol Johnson | | | |
| 3 | Brenda and Scott Schuler | | | |
| 4 | Lindsey and Evan Gremont | | | |
| 5 | Jeanmarie Hepworth | | | |
| 6 | Carol Yeh-Garner and Scott Garner | | | |
| 7 | Marcella Vonn Harting and Jim Harting | | | |
| 8 | Adam T. Green | | | |
| 9 | Max and Karen Hopkins | | | |
| 10 | Gretchen King-Ann | | | |
| 11 | Joanne Kan and Eric Yang | | | |
| 12 | Jill and James Young | | | |
| 13 | Kathy Farmer | | | |
| 14 | Frances Fuller | | | |
| 15 | Vijay and Ulrike Churfuerst Hanzal | | | |
| 16 | Alyssa and Troy Francis | | | |
| 17 | Mark and Melissa Koehler | | | |
| 18 | Crystal and Verick Burchfield | | | |
| 19 | Madison and Tyler Vining | | | |
| 20 | Jeremiah and Monique McLean | | | |
| 21 | April and Jay Pointer | | | |
| 22 | Chérie Ross | | | |
| 23 | Nicole Barczak | | | |
| 24 | Artemis | | | |
| 25 | Hailey and Jeremy Aliff | | | |
| 26 | Carol and Ben Howden | | | |
| 27 | Lindsay Teague and Michael Moreno | | | |
| 28 | Vivian Ting Wan | | | |
| 29 | Doug and Jordan Schrandt | | | |
| 30 | Terry and Ladonna Beals | | | |
| 31 | Vicki Opfer | | | |
| 32 | Teri Secrest | | | |
| 33 | Zach and Kari Lewis | | | |
| 34 | Connie McDanel | | | |
| 35 | Myra and Ernie Yarbrough | | | |
| 36 | Darreck Chen Yoon Yung | | | |
| 37 | Kimberly Bromelkamp | | | |
| 38 | Courtney and John Critz | | | |
| 39 | Nathan and Jessica Petty | | | |
| 40 | Melissa Poepping | | | |
| 41 | Heather and John Brock | | | |
| 42 | Prakama and Markus Hauser | | | |
| 43 | Fee Boey | | | |
| 44 | Shauna Dastrup | | | |
| 45 | Laurie Azzarella | | | |
| 46 | Christa and Jason Smith | | | |
| 47 | Kristy and Jake Dempsey | | | |
| 48 | Paul & Tina Ciesla | | | |
| 49 | Nat and Lauren Bretz | | | |
| 50 | Danette and Jim Goodyear | | | |
Showing 1 to 50 of 73 entries