Zija International Opens In United Arab Emirates
March 15, 2016
By Nicole Dunkley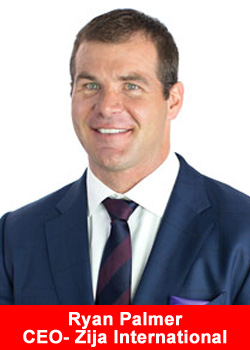 Zija International is thrilled to announce its launch in United Arab Emirates (UAE). The new market is On the Ground (OTG), meaning Zija customers and Distributors can purchase available products from within the country.
The market is now live, ready to enroll, and well equipped to place product orders.
UAE, with its ultramodern and bustling cities including Dubai and Abu Dhabi, is the first Zija Market open in the Middle East; this leaves many Zija enthusiasts excited about the immense opportunities the new market holds as it begins to grow.
Zija's popular Moringa-based products SuperMix and Premium Tea are available for immediate purchase. Each product is packed with Moringa oleifera, a plant that provides a boost of 90+ vitamins, minerals, vital proteins, antioxidants, omega oils, and other benefits.
ABOUT ZIJA INTERNATIONAL
Zija International, a privately-held and privately-funded business founded by Kenneth E. Brailsford and led by Ryan Palmer, develops natural health, wellness, and beauty products. The company operates in more than 50 countries worldwide, pioneering the #NaturalHealthRevolution to help individuals achieve Life Unlimited.
Zija has seen consistent growth every year since it was founded over 9 years ago and has received several awards, including and being named the Fastest-Growing Company in Utah by Utah Business Magazine. It has also been recognized on fastest-growing and top-revenue lists by Inc. Magazine, Direct Selling News and Utah Valley Magazine, and has received industry-specific MarComm, American Business (Stevies), and Davey Awards.
With corporate offices located in Lehi and more than 4 million sq. ft. of state-of-the-art warehouse, shipping and manufacturing facilities located in Utah, United States, Zija International employs more than 200 individuals and has the capacity to grow to more than two billion dollars in annual sales.